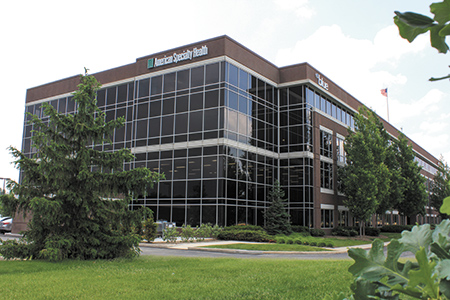 As far as George DeVries is concerned, a half-hour visit to a massage therapist or acupuncturist can be just as helpful in treating chronic pain as traditional medications—and far less risky than highly addictive opioid painkillers.
Millions of Americans struggle with pain every day, and DeVries' company, Carmel-based American Specialty Health, is in the business of connecting them to a wide array of chiropractors, acupuncturists, physical therapists and others who treat pain without using pharmaceutical drugs.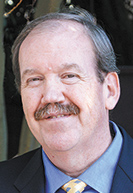 DeVries
And the 59-year-old might finally be making progress on a decades-long crusade to get health insurers to provide more coverage for alternative treatments to traditional medication.
For years, some insurers have refused to cover many alternative treatments, while others offer coverage under only a few expensive plans. Still others offer small discounts, requiring members to pay much of the cost out of their own pockets.
That's something American Specialty Health—and lately assisted by a growing number of health and legal officials—is trying to change. Chiropractors, acupuncturists and other alternative-medicine providers also have lobbied Congress to push for a bigger role in treating chronic pain.
"I think with the focus on the opioid crisis, looking for nonpharmaceutical, noninvasive ways to manage pain, musculoskeletal pain in particular, is growing," DeVries said. "Physical therapy, occupational therapy, therapeutic massage, chiropractic, acupuncture—those are all excellent alternatives to pharmaceutical treatments."
Musculoskeletal pain affects the bones, muscles, ligaments, tendons and nerves, and is often caused by injuries, inflammation or nerve compression. Lower back pain is the most common type of musculoskeletal pain.
But using opioid medications to treat chronic pain—or any pain lasting more than three months—is considered risky.
More than 2 million Americans are addicted to prescription opioids, according to the U.S. Surgeon General's Office, costing the United States an estimated $78.5 billion a year in treatments and lost productivity.
Over the past 30 years, DeVries has built a massive company that offers alternative health and wellness programs to 43 million Americans, through employer groups, more than 100 health plans and a network of more than 70,000 health care providers.
In the process, American Specialty Health has swelled to more than 1,400 employees (including about 300 in Carmel) and annual revenue of $497 million.
Now, with the opioid crisis raging out of control in Indiana and many other states, DeVries is picking up some powerful allies in the move to get alternative treatments covered by health insurers.
Last fall, the National Association of Attorneys General sent a letter to America's Health Insurance Plans, the powerful trade association representing more than 1,000 health insurers, asking its members to "review payment and coverage policies and revise them, as necessary and appropriate," to encourage health care providers to cover alternatives to opioid prescriptions for the treatment of chronic, non-cancer pain.
Those alternatives, the letter said, could include physical therapy, acupuncture, massage and chiropractic care. The letter was signed by 37 attorneys general, including Curtis Hill of Indiana.
They pointed out that opioid overdoses kill an average of 91 Americans every day, and more than half of those deaths include prescription opioids.
"The opioid epidemic is the pre-eminent health crisis of our time," the letter said.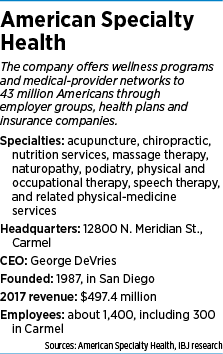 'Many non-opioid approaches'
AHIP responded that its members share the state's attorneys' concerns and pledged to work with health providers but did not commit to broadening its coverage to acupuncture and massage.
"AHIP members are committed to solving this crisis and work closely with doctors and nurses on the safest, most-effective approaches to manage pain," AHIP said in its response letter. "Health plans cover comprehensive, effective approaches to pain management that include evidence-based treatments, more cautious opioid prescribing and careful patient monitoring."
Indianapolis-based Anthem, the largest health insurer in Indiana, said it supports pain-relief drugs and non-drug treatments, "according to best clinical practice guidelines and scientific evidence." It said it sometimes covers alternative approaches but did not say how many of its plans or members can use the coverage.
"There are many non-opioid approaches to pain relief that Anthem benefit plans may cover. In some cases, this includes massage, spinal manipulation and acupuncture for specific types of pain," the insurer said in a statement to IBJ.
Minnesota-based UnitedHealthcare, the nation's largest health insurer, said it provides discounts ranging from 10 percent to 50 percent for acupuncture, chiropractic treatments and massage. The program covers only certain providers who have contracted with the discount plan.
"Basically, members can receive discounts off these services by downloading a discount voucher and using it when visiting participating providers," UnitedHealthcare said in an email. "Members are responsible for the expense minus the discount. Also, the base discount program doesn't provide discounts on physical therapy and occupational therapy; only the enhanced package does."
American Specialty Health, one of the nation's largest benefit administrators for chiropractic, acupuncture and other alternative therapies, says coverage is all over the board.
Chiropractic, for example, is broadly covered by the vast majority of commercial health plans, but a growing number of chiropractors accept cash and credit cards only, saying they are frustrated by the time and expense of filing insurance claims and following up on denials. Acupuncture is a distant second and is more narrowly covered. Massage therapy is rarely covered unless it is provided as part of physical therapy.
"We work with 150 different health plans and their covered services are quite varied," said Lisa Freeman, a spokeswoman for American Specialty Health.
Rare, but loosening up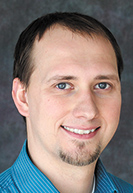 Utt
In Indiana, some acupuncturists and massage therapists agree insurance coverage is uneven. Bryce Utt, an acupuncturist at Columbus Acupuncture, said some health plans, including Anthem, will pay for certain acupuncture services for pain, but don't allow acupuncturists in their networks, meaning patients have to pay higher out-of-pocket costs.
"Pain is probably the No. 1 reason people seek out acupuncture at my clinic," said Utt, who is also president of the Indiana Society of Acupuncture.
Acupuncture uses hair-thin needles in various pressure points to stimulate the body's healing capabilities.
Kimberly Pucka, a registered massage therapist in Lafayette, said 98 percent of her practice is for patients needing pain relief. "It's rare that an insurance company will pay," she said.
The American Massage Therapy Association, based in Evanston, Illinois, said many health plans offer massage therapy as a benefit, but only if a licensed chiropractor, physical therapist or occupational therapist administers the massage.
Yet some government agencies, alarmed by the opioid crisis, are beginning to nudge doctors and insurers toward other treatments for pain.
Last year, the U.S. Food and Drug Administration released guidelines that now recommend doctors get information about chiropractic care and acupuncture as therapies that might help patients avoid prescription opioids.
"[Health care providers] should be knowledgeable about the range of available therapies, when they may be helpful, and when they should be used as part of a multidisciplinary approach to pain management," the agency wrote.
And last year, the American College of Physicians recommended acupuncture, yoga, chiropractic care and other alternatives as first options for treating lower back pain.
In central Indiana, several health systems employ a number of alternative, non-opioid therapies in their pain programs. Indiana University Health offers physical therapy, art therapy and yoga, among others.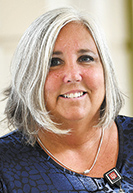 Bond
"While we do not have massage therapists, acupuncturists, or chiropractors on staff, we certainly encourage patients to seek out this kind of care if they are needing more tools to manage their pain," said Linda J. Bond, lead therapist for the chemical dependency and chronic pain program at IU Health's Methodist Hospital.
Franciscan Health offers massage therapy and acupuncture. It also offers a traditional Chinese therapy called fire cupping, which creates suction to the skin to encourage blood flow and promote healing, and tuina, which it says aids circulation and relieves congestion through acupressure points along the body.
"These treatments can be done alone or in conjunction with an acupuncture treatment," according to Franciscan Health Indianapolis' website.
Long time coming
It's all music to the ears of DeVries, who has been pushing a message for years that alternative therapies have a role to play in pain relief—just as much as surgery and prescription drugs do.
"Some people need surgery," he said. "We definitely agree with that. Some people need to use opioids or other types of pharmaceuticals. But our pain management programs can help, too."
DeVries started his company in 1987 in a spare bedroom of his San Diego condominium with a few thousand dollars. The goal was to put together a network of chiropractic providers. His young company would administer the benefits.
"And the idea was to go to health plans and encourage them to sell it to employer groups, much like they do with a dental plan or a vision plan," he said.
A few years later, the company added acupuncture, a wellness program and other features.
The company has been recognized eight times in the past decade on the Inc. 5000 list of fastest-growing privately held companies. Last year, it finished at No. 3,828 on the list, with three-year revenue growth of 76 percent.
American Specialty Health opened a second office in Dallas in 2012, and a year later opened one in Carmel at 12800 N. Meridian St., which it now calls its corporate headquarters, even though DeVries, the CEO, continues to work from San Diego.
Inside the Carmel office, workers process claims, handle customer and client service, and analyze data. Three of the company's top executives work in Carmel, including the president, the chief health services officer and the chief information officer.
The company moved its headquarters to Indiana, DeVries said, to be closer to clients in the Midwest. Yet he acknowledged that Indiana has yet to accept acupuncture, massage therapy and other non-medical treatments as broadly as some parts of the country, including the East Coast and West Coast.
"I think the Midwest is a little slower in the adoption of things we've done, but not absent," he said.
When American Specialty Health announced plans in 2013 to move its headquarters here, it said it would create as many as 675 jobs by 2016. But today, fewer than half that number work here.
DeVries said he has been able to keep the number lower in part through the use of more efficient information technologies the company hadn't envisioned five years ago.
But the plan now is to keep growing, a plan DeVries hopes will gain even more steam if insurers, health providers and other officials welcome different therapies as alternatives to opioid treatments.
"It doesn't mean it's something that everyone is asking for," he said. "But we certainly see a lot of very strong growth and hope to continue."•
Please enable JavaScript to view this content.