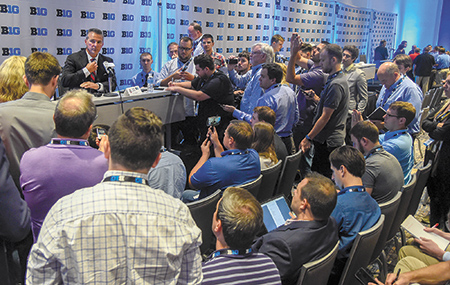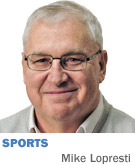 The list is laden with Hall of Famers—glittering names from first to last.
Bob Knight, Woody Hayes, Joe Paterno, Jim Tressel, Rick Pitino.
Know one thing they all had in common? They were national champions, and legends at their schools. The kind of guys you name streets after, or buildings.
Know another thing? All had coaching eras come to fiery ends, with dark headlines at their exit, their tenures wrecked by scandal or wrong-headed deeds. What was it the Romans used to say—how all glory is fleeting? Ain't that the truth.
And now we wait for word from Ohio State about the fate of Urban Meyer.
It's that time-honored question from all the (insert term)-gates. What did he know, and when did he know it? And the minute you start fibbing—or in Meyer's word, he "failed" in his denials—the microwave gets rapidly turned up to high.
That's one of the messages from the current hubbub in Columbus. Lies are a hand grenade with the pin pulled out. Here are a few others.
This is not the time to be accused of being soft on domestic violence. If Meyer indeed was—and at this writing, many questions were yet to be answered—chances are high the Buckeyes will have a new football coach. And they should. Few things get a harsher judgment at the moment.
And another thing …
A coach with this much stature who suddenly lands in the soup is an instant news sensation. But it'd be good to know everything before we toss a guy's career and legacy on the bonfire—even though that's asking a lot in the Twitter Age, where words before thought have become accepted and common practice.
True, you can name any number of examples where coaches have blinked at this or that and skated by on their glowing records. Just win, baby. So, you understand the instinct for a quick trigger. But whenever a rush to judgment is imminent, it's time to mention three words. Duke lacrosse team.
That was the bunch with some members accused of rape in 2006, an inferno of a scandal that cost the coach his job and gutted players' careers. As fast as you could make instant oatmeal, they were portrayed nationally as the villains in a heated discussion of race and privilege. And it didn't help they were from Duke. Easy targets.
An investigation found out later the charges were false. As far as I know, nobody— neither the protesters who marched, nor the talk show hosts who condemned, nor the columnists who rushed to judgment—have ever apologized to those guys, whose reputations they so gleefully and eagerly trashed.
What should happen at moments such as this one at Ohio State is to investigate relentlessly and demand the truth. But also wait for the findings. Then, heads can rightfully roll. Meyer's, for instance, if that is where the facts lead.
One last message from Columbus, and maybe the most striking of all …
Oh, how the walls can fall in on a coach—even the mightiest of them. Trophies and titles provide cover for a lot. They can't cover for everything.
Hayes and Knight could never detach their pride from their tempers, and it cost them, when they went one incident too far. Paterno presided over a football empire for so long, perhaps he lost touch with the dangers and dirtiness of the real world. It led his program and school into a horrendous, unspeakable scandal.
Tressel always seemed the efficient button-pusher, standing there on the sideline in his vest while his Buckeyes steamrolled another football opponent. But he might have been too loose in some of the buttons he pushed when it came to building his roster.
As for Pitino. Well, you couldn't have made that sex recruiting scandal up, could you? It broke new ground in bizarre.
The world flipped on all of them. Knight's banners could not save him, nor Hayes' popularity, nor Paterno's power, nor Tressel's record against Michigan, nor Pitino's national championships at each end of the Kentucky-Louisville rivalry.
It happens lots of places. Jim Harrick is the only man in history not named John Wooden to coach UCLA to a national championship. That was 1995, and he was atop the Bruins universe. Nineteen months later, he was gone, done in by an expense-report scandal. Turns out his last game was here in Indianapolis, when UCLA was famously booted from the NCAA Tournament's first round by Princeton.
The Big Ten seems particularly affected by sudden coaching curves in the road. Bo Ryan retired in the middle of a Wisconsin basketball season, then immediately had to deal with ugly news about a mistress. Kevin Wilson made Indiana's football offense entertaining enough to earn two bowl trips, then reports started coming out about player treatment. He was gone before the second bowl, and just one year after a contract extension.
Even Tom Izzo, the godfather of the Big Ten basketball coaching fraternity at the moment, has had to deal with sudden clouds in his sky. In the wake of the Larry Nassar sexual assault scandal at Michigan State, Izzo spent much of last season answering questions about how he has dealt with allegations directed at some of his past players. It was a tone of questioning that Izzo had never heard in his life. Things can change so quickly.
Just like for Meyer now. Might well be his own fault that he is the newest face in the fall of icons. We don't know that yet. But this we do know: It's a slippery slope out there.•
__________
Lopresti is a lifelong resident of Richmond and a graduate of Ball State University. He was a columnist for USA Today and Gannett newspapers for 31 years; he covered 34 Final Fours, 30 Super Bowls, 32 World Series and 16 Olympics. His column appears weekly. He can be reached at mjl5853@aol.com.
Please enable JavaScript to view this content.