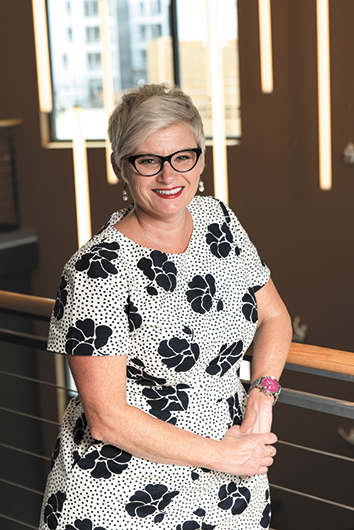 (IBJ photo/Eric Learned)
Chief Information Officer
OurHealth
Major company achievements during tenure
Over the last three years, OurHealth opened more than a dozen clinics and expanded into the Charlotte, North Carolina, market. It now serves more than 100,000 patients through onsite and near-site clinics in five states. Slick led the development of an in-house data science team, which has become one of the company's biggest differentiators.
Recent tech problem solved
"Two years ago, we were at a tipping point and realized that our current infrastructure could not support our growth trajectory," Slick said. So in 2017, she and her team delivered an industry-first platform that now drives the entire back office of the business. The result, dubbed "The Hub," combines pharmacy, insurance claims and clinic data accessible by every care team member across 29 clinics. "It was a multimillion-dollar investment and was delivered one week early and on budget," she said.
Challenge faced that only tech people would understand
"Integration in health care—need I say more?"
First computer
Compaq Presario, "with 33.6 baud modem—circa 1996."
The road
"When I was a kid, I wanted to be a doctor, but life happens and I got married and had a baby at 18," Slick said. When her eldest started first grade, she started college. As a single mom, she worked at Henry County Memorial Hospital in IT and attended Ball State for five years before finishing up at IUPUI with a degree in health information management. From there, she worked at Clarian Health (now Indiana University Health), "which was a big deal for a kid who grew up in rural Indiana." She advanced to IT leadership positions with other companies before being named CIO of Ortho Indy. In 2009, she launched AchieveEHR, a consulting firm focused on the selection, implementation and adoption of electronic health records. OurHealth became a client of AchieveEHR and, after a year, OurHealth co-founder Jeff Wells asked her to join the team.
Mentors
Her parents. "Dad taught me how to problem-solve and instilled in me that I can do and be whatever I wanted to be. I get my tenacity and my never-give-up attitude from my mom, who believes a woman can do anything a man can do … only better."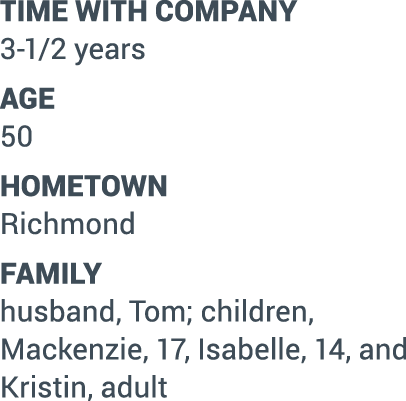 Go-to websites
Amazon.com, LinkedIn, Google Maps ("because I am directionally impaired") and "any kind of home-design website because I am obsessed with D-I-Y projects."
Preferred work atmosphere
"I prefer a causal, high-energy and social environment," Slick said. "I am rarely in my office, but when I have to go heads down, I enjoy listening to my 'classical music for focus' playlist."
My job would be easier if …
"I did not have to comply with HIPAA."•
Check out more CTO honorees.
Please enable JavaScript to view this content.