Chief Information Officer
Indiana Family and Social Services Administration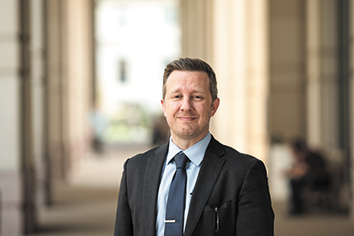 (IBJ photo/Eric Learned)
Major organization achievements during tenure
Under Linder's tech watch, FSSA built and deployed an enterprise data warehouse, a pharmacy benefit management system and a new Medicaid system that processes health care claims data for more than 1.5 million active members. "In the midst of those projects, the state team also delivered the Healthy Indiana Plan 2.0, which currently covers over 400,000 Hoosiers," he said. 
Recent tech problem solved
"The biggest challenge we face in IT is still the human brain," Linder said. "Getting architects, coders and engineers to understand and work well with policymakers and non-tech clients—and vice-versa—is still the No. 1 challenge. It's not IT; it's people."
Challenge faced that only tech people would understand
"FSSA and our friends at the Management Performance Hub figured out how to navigate all the technical, legal and policy waters to build the statewide data hub and unlock Medicaid health care data in a usable public format," he said. "And although I am proud of the output, I am most amazed by the way we achieved success collaboratively by crowdsourcing the problem to the medical and provider community, who enthusiastically helped us define and design the needed solution."
First computer
A TI 99, "the kind that had a tape drive and made ear-piercing screeches," Linder recalled. There was also an Apple II "that my grandmother, who was a librarian, encouraged us to learn to use. That's where I learned how to load floppy discs, program my name to scroll on screen and navigate the Oregon Trail. But, what I really wanted was an Atari."
The road
"Due to Y2K," Linder said, "even English majors were getting jobs at IT companies in 1999." And that's what happened for the Ball State University graduate. He returned later to pick up a master's in information and communication sciences from Ball State and an MBA from Butler University. Along the way, he worked at Crowe as a consultant before being offered an opportunity at FSSA on Medicaid-related IT project issues. After four years on the job, the CTO role was created. "I came on board as a state employee to support the CIO's office. I transitioned into the role of CIO in 2013 and have been serving ever since."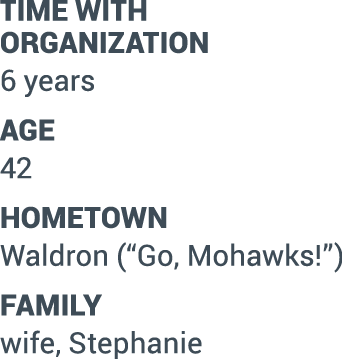 Mentor
His dad. "He has always instilled in his kids a culture of hard work, humility and an unspoken service to the people of Indiana. If he asks, tell him I said it was Ernest Hemingway."
Go-to websites
"I visit The Economist for a world view, The Wall Street Journal for strategic perspective, and Fast Company for design inspiration."   
Favorite gadget
A Gibson ES-335. "I am addicted to guitars. [The Gibson] is an amazing specimen of thoughtful, detailed musical craftsmanship. Plus, it makes me feel like Chuck Berry."•
Check out more CTO honorees.
Please enable JavaScript to view this content.