Director of Technology
Indiana High School Athletic Association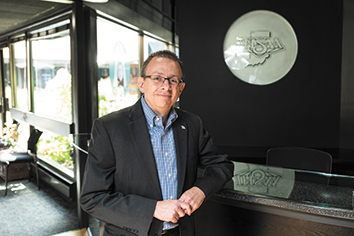 (IBJ photo/Eric Learned)
Major organization achievements during tenure
Creation of the IHSAA Foundation, a not-for-profit that promotes and funds high school athletics as a transformational component of the educational experience.
Recent tech problem solved
Rebuilding a decade-old IHSAA member web portal using the current Microsoft stack, a project targeted for completion in October. Morehead and his team also are moving data center services to the Microsoft Azure public cloud with a target of 90 percent savings. That extensive project has a September 2019 completion target.
Challenge faced that only tech people would understand
"Implemented Google Distance API and SQL database to calculate officials' travel distances to tournament events, dramatically reducing calculation times."
First computer
A Timex Sinclair ZX81. "I used a soldering iron to build it from a kit in the eighth grade, and connected it to the family TV as a monitor," he said. "The storage device was a cassette tape recorder."
The road
"When I was young, my mother taught piano lessons in our home," Morehead recalled. "One of her students was an electrical engineer at Naval Avionics Center, now Raytheon. As a barter arrangement, she would give him a piano lesson and he would give me an electronics lesson." Morehead parlayed that interest into a bachelor's in electrical engineering from Rose-Hulman Institute of Technology in 1990 (with, he said, "socialization acquired from Triangle Fraternity, Rose-Tech chapter"). Upon graduating, he joined Thomson Consumer Electronics as a manufacturing management trainee and, six years later, had the opportunity to move from manufacturing into the North American headquarters' IT function. Taking an entrepreneurial turn, he founded Fixed Bid Consulting in 1999. "We used a fixed-price model to mitigate financial risk and ensure tight control of technology budgets," he said. He sold that company in 2013 to DAST Consulting, becoming CIO during the transition. In June 2015, he joined the IHSAA as director of technology.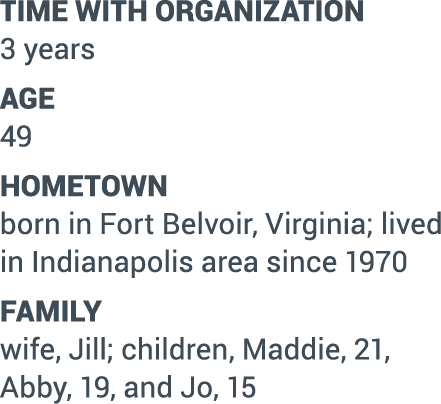 Go-to websites
Office.com, Docs.microsoft.com, Stack Overflow, Amazon, Wikipedia, Spotify
Favorite gadget
Microsoft Wireless Display Adapter. "It fits in my laptop bag and allows me to connect my laptop wirelessly to any HDMI display."
Preferred work atmosphere
"I love an active work environment with sharp-thinking, high-performing team members. I welcome interruptions when they make us more productive as a team," he said. "Well-planned meetings can be a high point of the work day."
My job would be easier if …
"there were a mature, robust platform for deploying business applications to the web without the need for expensive custom programming. There have been several attempts at this, but I'm still waiting for a ringer."•
Check out more CTO honorees.
Please enable JavaScript to view this content.