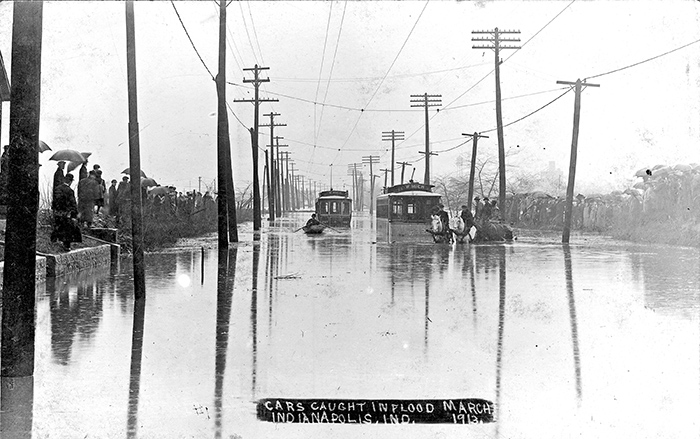 A March 1913 flood affected much of Indiana as water erupted from the banks of the Wabash, Ohio and White rivers after two days of driving rain. In Indianapolis, the Morris Street levee broke, sending as much as 15 feet of water rushing into west-side neighborhoods. This photo shows West Michigan Street, where teams of horses are trying to tow streetcars to safety as residents watch along both sides of the road. Historical reports indicate as many as four to six square miles of the city were underwater, affecting nearly 4,000 families and destroying manufacturing plants and bridges.
Sources: Indiana Historical Society, Indiana Department of Natural Resources
The photo is courtesy of the Indiana Historical Society.
More images are available at images.indianahistory.org.