Despite the yellow warning flags flying all around NASCAR, the Indianapolis Motor Speedway has its foot on the gas as it prepares for the Brickyard 400 on Sept. 9.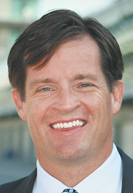 Boles
IMS President Doug Boles is brimming with optimism that a major overhaul the Speedway is rolling out this year will increase race attendance 10 percent to 15 percent.
And he's hopeful that will be the start of an upward trend in both attendance and revenue.
IMS and NASCAR no longer disclose attendance at the Brickyard 400, which launched in 1994, but several reliable motorsports and event experts pegged it at roughly 70,000 in 2017.
If Boles' projection is correct, this year's attendance should be about 80,000.
While a solid improvement, it's less than a third of the 275,000 fans the first race drew. It's not even half of the 2009 attendance, which had dropped to 180,000 after the 2008 debut of the unpopular Car of Tomorrow chassis and Goodyear tire fiasco.
But it's no surprise. By almost every measure, NASCAR's fortunes are flagging and its future is uncertain.
Some of the stock-car series' harshest critics say it is becoming an antiques road show of cars that are essentially big boats with eight-cylinder engines.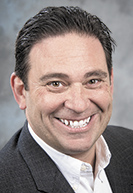 DeGaris
"Honestly, who drives cars like the ones you see racing in NASCAR? Men in their 50s and 60s, and those numbers are decreasing," said Larry DeGaris, director of sports marketing at the University of Indianapolis who has studied NASCAR in-depth for more than a decade. "In some ways, it makes the series hard to relate to, certainly for millennials and other young people."
That's far from NASCAR's only problem.
Three of its stars—Jeff Gordon, Tony Stewart and Dale Earnhardt Jr.—recently retired. A schedule expansion means several tracks in regions within a 250-mile radius are fighting over the same audience. Fans still complain that there's not enough passing in NASCAR races. And as the nation's car culture has changed, its love of auto racing has waned.
"Owning a car isn't an extension of your personality like it once was," DeGaris said. "With things like Uber, the generation coming up views a car or transportation more as a commodity than a lifestyle choice. And that's hurt auto racing and NASCAR in particular because it's so tightly tied to auto brands."
Recent sponsorship losses have also dented the series in two ways. They dramatically reduced not only series' and teams' sponsorship revenue, but also ticket sales.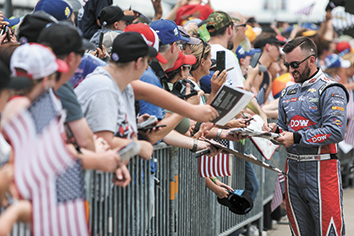 Austin Dillon signs autographs during the 2017 Brick Walk, when drivers interact with fans on the way to their cars on race day. (Photo courtesy of the Indianapolis Motor Speedway)
"Gone are the days where sponsors used to buy 1,000 to 2,000 tickets at a clip," DeGaris said. "That has greatly boosted the inventory of tickets for sale available to ordinary fans and that has put downward pressure on overall ticket prices."
Changing course
Sports marketers involved in the series told IBJ that NASCAR has finally recognized the seriousness of its problems and has recently shown a willingness to change to try to stop the bleeding.
Officials from NASCAR and the IMS met recently to discuss ways to bolster the Brickyard 400 and the sport of stock-car racing. Among the challenges discussed: reconnecting drivers and fans and improving the customer experience with amenities like better and more concession options, clean and updated bathrooms, fast and efficient Wi-Fi, access to data and race statistics, and improved—yet speedy—security checks.
The biggest change this year is a major calendar shakeup, moving the Brickyard 400 to September. Brickyard 400 fans long have complained about sweltering heat at the race. A move in 2007 on NASCAR's calendar from early August to late July did nothing to quell the complaints.
The cooler temperatures should not only help with fans' comfort level, Boles said, but also help the cars perform better. That could result in more passing.
"Cooler temperatures affect downforce, and that impacts how much cars can pass," he said.
That's a big deal. Fans for years have said the Brickyard 400 is more of a parade than a competitive race.
But cooler weather alone won't solve NASCAR's woes.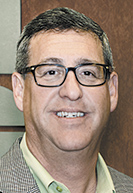 Moroknek
"The date change will help with the casual fan that didn't go because it's too hot. Is it the answer to all their problems? No," said Dave Moroknek, the former merchandising boss for the Speedway who now runs local merchandise and licensed-goods company MainGate Inc.
"There are so many downward trends in NASCAR right now: attendance, TV ratings and merchandise sales," said Moroknek, whose company has handled licensed sales for a number of race series, teams and drivers over the years. "I think Speedway officials know there's a lot more to correcting this than a date change."
But Boles pointed out the date change also makes the Brickyard 400 the regular season's last race. That could add to the race's storylines and drama as drivers race to make it into NASCAR's championship playoffs.
When NASCAR officials approached the Speedway 18 months ago about a date change, they wanted late June or early July.
"We weren't comfortable with that," Boles said.
In addition to risking severe summer heat, he said, staff fatigue was a serious concern coming off the Indianapolis 500 in late May.
"This way, our staff is rested and have even had a chance to take a week's vacation," Boles said. "We now have a team that is as energized as ever."

The later date has also allowed Boles and Hulman & Co. CEO Mark Miles to reach out to business and community leaders to promote the race. And the Speedway was able to conduct a full-gas marketing campaign for the Brickyard 400 at the Indiana State Fair for the first time.
"This is the most engaged this track has been with the community since my tenure began here in 2011," Boles said. "As a result, we've seen a very positive direction with our ticket sales. Have we solved all our problems? No. But we're headed in the right direction."
Bad Luck
The new date has an unfortunate downside. It coincides with the NFL's opening Sunday, which is also the Indianapolis Colts home opener against the Cincinnati Bengals.
If that isn't bad enough, this will be local fans' first chance to see Colts quarterback Andrew Luck play in a regular-season game in more than a year. He missed all of 2017 with a shoulder injury.
The Colts game kicks off at 1 p.m. and the race starts at 2 p.m.
Boles isn't overly concerned about the conflict. "We think there are enough dedicated race fans in this market," he said.
He also stressed that there's more to draw fans to the Brickyard this year than a date change.
A bigger partnership with Big Machine Vodka means the weekend's music festival will feature more headline acts, although it has been cut from two days to one.
"We've taken a page out of The Snake Pit of the Indianapolis 500," Boles said. "We think it's going to be a big attraction Saturday," the day before the main NASCAR race.
The IMS also recently built a quarter-mile dirt track inside Turn 3 and will host two days of dirt-track racing the week of the Brickyard 400. NASCAR stars Kyle Larson and Ricky Stenhouse Jr.—along with Christopher Bell, one of the top racers in NASCAR's top feeder series—will race alongside some of the country's best dirt-track racers.
"In years past, we've made subtle little changes. This year is a total reset. It's a brand new event that has the Brickyard 400 name," Boles said.
Ungar
Ken Ungar, former IMS chief of staff who now runs the Charge sports marketing firm, said the new ancillary events "will absolutely make a positive difference."

"Often with events, packaging is very important," Ungar said. "Ticket buyers look at value of events by looking at all the offerings.
"Part of the reason why these [ancillary] events are so important is, they create more promotional energy around the main event," he added. "In the eyes of the ticket buyer, it's seen as a bigger deal."
Despite NASCAR's many problems, DeGaris doesn't think the series—which started in 1948—is ready to crash and burn.
"It's not like they're in an existential crisis," he said. "They're not going out of business. They still deliver solid TV ratings 36 weeks a year, and there's a very short list of properties that can say that."
No surrender
Boles said Speedway officials have never considered black-flagging the race.
"We've never had a conversation about ending this event," Boles said, for two primary reasons.
First, it is still profitable, he said, even if not at past levels. In the 1990s and early 2000s, the race was estimated to clear $25 million for the track and was viewed as a key financial driver in launching and sustaining the IndyCar Series during its formative years.
"This event is still a successful event," Boles said.
Second, he added, the race still has a $30 million economic impact on the region.
"We feel we have an obligation to the community," Boles said. "We're in the business of making our community better."
One factor that maintains the Brickyard 400's financial benefit to the IMS is the relatively generous television agreement the Speedway has with NASCAR, a source told IBJ.
NASCAR splits TV revenue with its tracks and promoters, and a source told IBJ the IMS gets the second-biggest payout behind Daytona.
The IMS controlled all TV rights—and retained the lion's share of the money—for the Brickyard 400 until NASCAR took control of the TV package in 2001. Still, multiple sources told IBJ, the Speedway gets a healthy seven-figure TV revenue payout from NASCAR.
While the Brickyard 400's national TV audience is sizable at nearly 5 million, that's less than half what it was 15 years ago, according to New York-based Nielsen Media Research.
For perspective, the Brickyard 400's audience is still higher than that of the national TV audience for the Indianapolis 500. It's one to three rating points (1.1 million to 3.3 million U.S. households) lower than most NFL regular-season games and about one-half to one-third as high as a big NFL game such as a playoff or Thanksgiving Day game.
Boles confirmed that the Speedway gets a cut of NASCAR's TV money, but said more revenue now is generated through sponsorships, tickets, parking, concessions and merchandise.
"You have to sell tickets," Boles said. "That's a big part of it. That drives everything else."•
Please enable JavaScript to view this content.