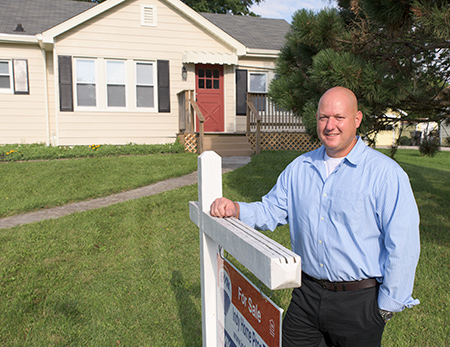 Nottingham's team stays on top
Three longtime high performers retain the top spots in IBJ's All-Star team rankings, with Dennis Nottingham's Indy Home Pros Team notching its third consecutive No. 1 position. Nottingham's RE/MAX Advanced Realty team had sales volume of $249,149,292 in 2016-2017 on 1,901 transactions.
Dick Richwine's The Richwine Group is again No. 2, with two-year sales volume of $170,843,691. The Berkshire Hathaway HomeServices Indiana Realty team had 513 transactions in the two-year period.
The Bif Ward Real Estate Group of F.C. Tucker Co. Inc. holds the No. 3 ranking, with a $147,864,520 two-year sales volume and 238 transactions.•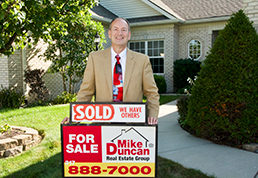 Mike Duncan (IBJ photo/Daniel Axler)
Duncan tops list with 296 sales
Mike Duncan is marking 20 years as a real estate agent by topping IBJ's list of the city's All-Star solo agents. Duncan worked with his son Jared for 15 years as an agent team that regularly ranked highly in the All-Star teams category.
Duncan closed 296 transactions in 2016-2017, for a two-year sales volume of $59,762,953. He focuses on southern Marion County and northern Johnson County.
Stephen Clark of Keller Williams Indianapolis Metro North/Carmel moved up to the No. 2 spot, with 2016-2017 sales volume of $48,475,143 and 176 transactions. Clark was in third place last year.
Larry Rasmussen of Century 21 Rasmussen is the new No. 3 solo agent, with sales volume of $48,150,663 and 78 transactions. He was No. 5 last year.•
Please enable JavaScript to view this content.