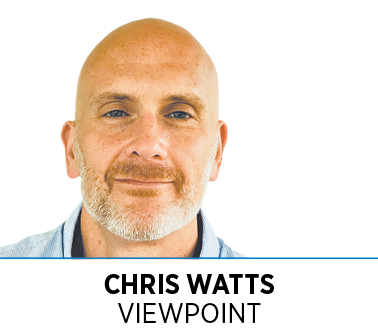 With the passing of Sen. John McCain, we've lost an authentic American hero. His service and sacrifice live on in our national memory; Hoosier Republicans should reflect on his political legacy, too.
McCain earned a unique place in history, but I often think about him in tandem with another war-tested veteran and titan of the Senate, Bob Dole. McCain and Dole represent a kind of Republicanism in need of a broader revival here in Indiana.
McCain won Barry Goldwater's Arizona Senate seat and built a record as a pro-military, anti-spending hawk over four decades in Congress. Dole also climbed the national political ladder as a party loyalist and staunch conservative and was eventually tapped as President Gerald Ford's running mate in 1976.
But McCain and Dole both put national interest over political expediency: country first, to crib McCain's 2008 slogan. If we defined a "Dole/McCain Republican," he or she would be a traditional conservative with a streak of pragmatism, a willingness to compromise and an appreciation for bipartisanship.
If Dole and McCain ran as modern-day Indiana Republicans, they'd probably face primaries every time they were on the ballot—just like any GOP lawmaker bold enough to stray from ideological orthodoxy by adding a few pennies to the state gas tax to pay for road repairs.
But some fights are worth having. Recalling the examples of common sense and moral conviction left to us by Dole and McCain could broaden the GOP base and elevate our politics.
Take McCain's signature issue, campaign finance reform. I didn't necessarily agree with him, but I had to grudgingly admire that he saw unfair flaws in the system and doggedly stood up to criticism in crossing the aisle in search of solutions.
There's similar courage in Gov. Eric Holcomb's support for bias-crime legislation, knowing he'd face sniping from the likes of Micah Clark and Curt Smith. But he's doing the right thing, even if it's considered conservative apostasy in some quarters.
I was an alternate delegate at the 1996 Republican National Convention, when Dole declared, "If there's anyone who's attached themselves to the party in the belief that we are not open to citizens of every race and religion, let me remind you tonight this hall belongs to the party of Lincoln. The exits, which are clearly marked, are for you to walk out of."
I was proud to hear those words, as I was 12 years later when McCain gently silenced an audience member at one of his rallies who called then-Sen. Barack Obama "an Arab." McCain stood up for his opponent as "a decent family man, a citizen, that I just happen to have disagreements with…"
I felt the same sense of pride a few weeks ago when I read that our governor would push to protect Hoosiers who are victimized—by vandalism or violence—because of who they are.
McCain and Dole leave us lessons in leadership, alongside Hoosiers like Richard Lugar and Mitch Daniels. I realize they lost five presidential campaigns among them, while Donald Trump—in so many ways their opposite—won on his first try.
But public service is more than scoreboard-pointing; it brings to mind the verse from the Gospels: "What shall it profit a man, if he shall gain the whole world, and lose his own soul?"
The soul of the Republican Party might still be worth fighting for, under the banner of leaders like John McCain and Bob Dole.•
__________
Watts is a public affairs communications consultant based in Indianapolis and a former political director of the Indiana Republican Party.