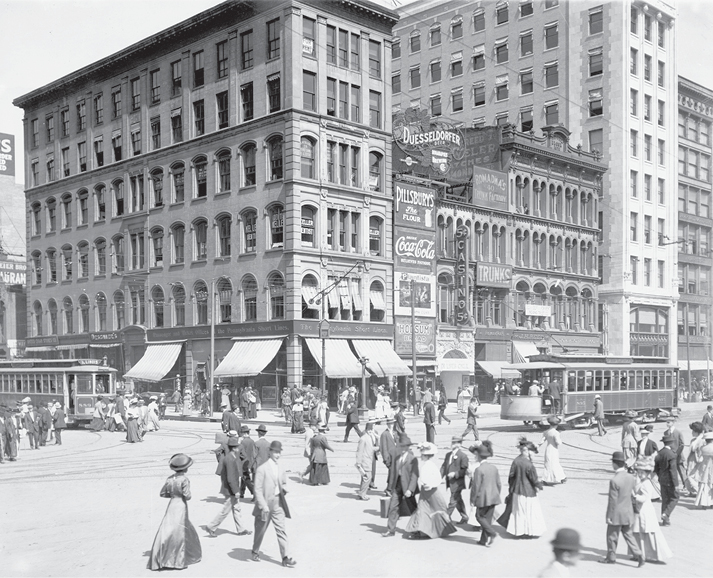 The intersection of Washington and Illinois streets was bustling on this day in 1910. The photo is looking northeast, toward what is now the Conrad Indianapolis hotel. At the time, the United Building sat on the corner, housing the ticket offices of The Pennsylvania Short Lines as well as a cigar store and dentist. To the east is the Crystal Palace, a building that would later become the Alhambra Theater, then a casino and retail shops. Those three buildings were later razed, but the two on the far right still stand and are now home to The Capital Grille.

Source: Indiana Historical Society

The photo is courtesy of the Indiana Historical Society and is part of the W.H. Bass Photo Co. collection. More images are available at images.indianahistory.org.