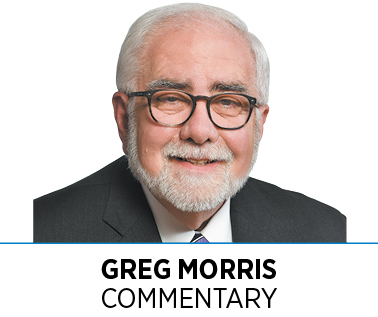 If you haven't already, I recommend reading IBJ reporter Lindsey Erdody's article "United Way revamping approach to funding" online or in the Aug. 31 print issue. Erdody's story provides a good look at what United Way agency partners are facing as they try to secure the funding needed to adequately serve their growing number of constituents.
This topic is near and dear to me. I've proudly served on the United Way of Central Indiana board in the past and have served and am currently serving on the board of United Way agency partner organizations.
Here's an excerpt:
The United Way of Central Indiana is overhauling how it funds local not-for-profits, a fundamental shift toward grant applications over annual allocations that will be phased in over two years and has some social service leaders worried.
As soon as next year, the organization's 85 partner agencies could see significant changes in the amount of money they receive under United Way's new emphasis on attacking poverty comprehensively. The strategy aims to provide a collection of services to families that will simultaneously address multiple problems that lead to poverty, rather than only one concern at a time.
The change comes as United Way also cuts the amount it's allocating to partner agencies nearly 16 percent—the result of reductions in workplace giving.
If you're a United Way agency partner, you surely have known for a while that your funding model is changing and at risk. Further, if a large portion of your annual funding comes from United Way, you'd better figure out how to fund more of your operations from your own fundraising. Certainty has always been in short supply in the not-for-profit world, and the potential of further United Way funding cuts raises uncertainty to new heights.
I want to make it clear that none of these observations are intended to disparage the United Way, any of the staff or its board members. I can tell you from my own experience serving on the board that everyone associated with United Way cares deeply about helping those in need in our community.
But the world has changed dramatically over the 100 years United Way has operated here, and the change has accelerated at breakneck pace the last 20 years. As a result, United Way has to make tough choices and significantly change its business model to be able to make a positive impact for the increasing numbers of individuals who need a helping hand. Every dollar has to count, and that's what United Way is attempting to accomplish.
At the same time, I'm certain some United Way partner agencies feel they are getting kicked to the curb. Continued funding cuts, more scrutiny and more hoops to jump through can create bad feelings. It's even harder when you're working harder and smarter than ever before, and are serving more people with fewer resources.
It's simply a tough situation for all concerned. However, what we all need to remain focused on is that everyone wants the same thing. There are no personal agendas. The only agenda is, we all need to work hard to improve the lives of others.
Wrapping up, United Way deserves our support and partner agencies deserve our support. And there are many worthy non-United Way not-for-profits that deserve our support. I know your generosity is appreciated in these challenging times.•
__________
Morris is publisher of IBJ. His column appears every other week. To comment on this column, send email to gmorris@ibj.com.
Please enable JavaScript to view this content.