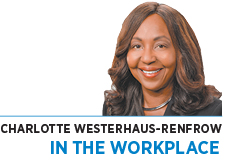 Is it me, or have you noticed that people are getting meaner and angrier—in public, no less?
Don't believe me? Just check out some recent town hall and school board meetings. Constituents viciously interrupt, yell and even scream their demands at officials. And politicians and administrators angrily give it right back. It doesn't stop there. Road rage on highways, air rage at airports, and physical fights in grocery stores are common occurrences.
For those of you thinking—"I'm not like that at all"—perhaps you are not a red-blooded, fired-up sports fan. While your emotions might not rise to anger while watching the game, you must admit that acquiring points on the scoreboard is inherently more enjoyable than watching the team simply maintain points. Can I get a witness?
Anger expression is also on the rise in the workplace and especially in business negotiations. If you use anger against your opponent to always get the bigger piece of the pie, you might think it's an effective negotiation tactic.
Make no mistake, anger can be an effective negotiating tool that can elicit small concessions because it makes a negotiator appear stronger and more powerful. High-intensity anger during a negotiation provokes the fear of "no deal" or bad consequences and, as a result, some opponents will cut their losses by giving in.
But—it can backfire. Here are several reasons why anger isn't always the best tactic:
More anger, fewer times at the table
One study shows that, the more anger and less compassion negotiators feel for each other, "the less willing they are to work with each other in the future." Keith Allred and fellow scholars found the angrier employers felt toward an employee during a negotiation, the fewer gains achieved. These researchers found anger had more serious disadvantages in a negotiation without clear advantages.
A recent article in Harvard Business Review also reminds negotiators to avoid anxiety—saying that affects how people negotiate: They might leave negotiations early or make deals that are less financially attractive.
Low blow? Don't do it.
If you're negotiating over anything that has to do with a person's values or identity—steer clear of using anger as a tactic. A study by Fieke Harinck and Gerben A. Van Kleef revealed that anger is more likely to work if the negotiation is over "interests," like time or money. But, they found if the negotiation is about personal beliefs or what's important in life, anger could lead to fewer concessions.
'Fake it, and you'll break it'
An article published by Harvard's Negotiation Program describes other reasons anger in negotiations might not work. One guideline the author suggests is to steer clear of faking anger to get what you want. She points out research led by Stephane Cote of the University of Toronto that found "the effects of faking anger are different than the effects of showing genuine anger or showing no emotions. Genuine anger elicits concessions, but fake anger elicits demands."
An attitude of "fake it 'til you make it" might help you gain confidence in a negotiation. On the other hand, fake anger is off-putting and counterproductive. So unless you are an Academy Award-winning actor, using false anger as a tactic to negotiate a successful outcome is likely to result in, "Fake it, and you'll break it."
What you do is what you get
Anthony T. Hincks, master wordsmith of notable quotes, put it this way: "Words spoken in anger are like a boomerang. If you are not careful, they will come back and slap you in the face."
Although anger can be a highly motivating tactic in certain negotiations, it can boomerang back at you and hurt your chances of success. Before you blow up in anger during a negotiation, perhaps you should ask yourself this: Is your preferred outcome worth the likely repercussion that will follow? If not, don't get angry. Remember, what goes around, comes around.•
__________
Westerhaus-Renfrow is clinical assistant professor of business law and management at Indiana University Kelley School of Business at IUPUI.
 
Please enable JavaScript to view this content.