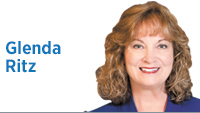 I recently attended one of the annual meetings for the Indiana Coalition for Public Education, a bipartisan nonpartisan, not-for-profit organization.
Its mission is to focus public tax dollars on the K-12 education of public-school students by opposing legislation in the Indiana General Assembly that would fund private-school vouchers, expand private-school tax credits, privatize charter schools by allowing private colleges and agencies to be authorizers, put for-profit managers in place to take a profit from operating public schools, and privatize public schools through any other means.
It's no secret that I am, and will continue to be, opposed to the use of taxpayer dollars for private-school education. I was one of the 12 Indiana plaintiffs in the 2011 Indiana Supreme Court case challenging the Choice Scholarship Program. The ruling upheld the scholarship program because the funding goes through the families to the school of choice, and not directly to the private school. The program was carefully crafted to be a "scholarship" as opposed to a voucher to hold up in court, but the families do not see the money. It moves from the Indiana Department of Education on behalf of families to the schools.
Each year, the General Assembly expands the ways private schools can receive taxpayer dollars (at the expense of proper funding for our public schools). More schemes are explored to privatize our public schools and more for-profit entities vie for our legislators' attention with political contributions toward their re-election campaigns as they seek legislative action that will make it easier for them to operate in Indiana.
Religion plays a part in this Choice Scholarship Program, too. More than 95 percent of choice schools in Indiana are religious schools. From the beginning, I have believed the Choice Scholarship Program has been about financially saving many religious schools from closing their doors. These religious institutions can now prosper, receiving public tax dollars for selecting the low-income students that meet their entrance requirements, AND continuing to charge private tuition.
Public Education is underfunded and has been since Gov. Mitch Daniels removed more than $300 million from our public school districts that was never recovered and built upon in the following years. More than a million students attend public schools in our state, with families having school choice among our public schools (including public charters). The state's responsibility is to adequately fund and support our public schools. However, the 2017-2018 Choice Scholarship Program report indicates that the state spent $151 million of taxpayer money to educate 35,458 students in 318 private schools. This is money that could be going to our public schools.
In fact, the Choice Scholarship Program has never been evaluated. Hoosiers should demand that our lawmakers scrutinize the impact of this program that has been in effect for seven years. The General Assembly should pause on any further expansion of the program in order to thoroughly evaluate it. The study should include the long-term effects of the voucher program by examining its impact on academic achievement, diversity and public-school funding.•
Click here for more Forefront columns.
__________
Ritz, a Democrat, is a former state superintendent of public instruction. Send comments to ibjedit@ibj.com.
Please enable JavaScript to view this content.