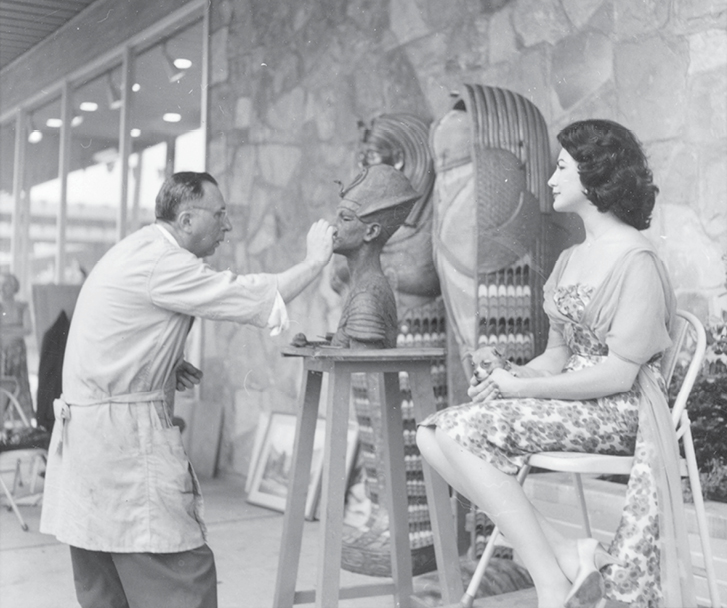 Sculptor Adolph Gustav Wolter, a native of Reutlingen, Germany, immigrated to the United States in 1922 and came to Indiana after the state hired him to carve symbolic relief sculptures for the Indiana State Library's exterior. In Indianapolis, he studied at the John Herron Art Institute; became a teacher in several places, including the Indianapolis Art League; and completed private and public commissions across the country. In this July 1959 photo at the Eastgate Art Festival in Indianapolis, actress Norma Marla is serving as a model for Wolter.
_____________________________
Source: Indiana Historical Society
Credit: The photo is courtesy of the Indiana Historical Society and is part of the Adolph Gustav Wolter Collection. More images are available at images.indianahistory.org.
Please enable JavaScript to view this content.