What should city officials do about downtown panhandling?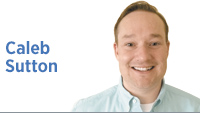 The noticeable increase in the number of individuals experiencing homelessness who are living on Monument Circle and in other parts of downtown would give most people the impression that homelessness is on the rise in Indianapolis. Actually, that is not the case.
Results from the point-in-time count conducted Jan. 24 show a 6 percent drop compared to the January 2017 count. Moreover, among certain populations, the decreases were even more significant, with a 20 percent decrease in veterans and a 19 percent decrease in families experiencing homelessness.
What the public is seeing is an increase in visible homelessness. Why is that? Since April, seven homeless camps have been closed, displacing more than 100 people. A majority of these individuals have been pushed out of these hidden camps, leaving no place to go but into parts of downtown.
Additionally, during the January count, we found at least 1,682 individuals experiencing homelessness and, of those counted, 130 of our most vulnerable citizens were unsheltered or living in a place not meant for human habitation. These numbers are startling and difficult to accept for such a vibrant city, but the increased dialogue around homelessness and panhandling provides an opportunity for the Indianapolis community to focus on long-term solutions we know will work.
CHIP is concerned by the proposal of a sit/lie ordinance, which would allow law enforcement to cite people for sitting on the street. We feel the result will be the criminalization of homelessness. When individuals are displaced or ticketed due to sitting or lying on the streets, the outcome is increased trauma and barriers to accessing housing.
This ordinance also does not provide a solution to a long-term issue. It is important as a community that we address the causes of homelessness, which are often the result of job loss, eviction, mental health barriers, chronic health conditions and domestic violence. CHIP and the agencies serving our individuals and families experiencing homelessness understand that, through focused efforts around providing housing and services, homelessness is a solvable problem.
Dedicated service providers and community advocates came together to create a strategy to address the challenges. The Indianapolis Community Plan to End Homelessness is a five-year strategy launched in August. It aims to dramatically reduce the number of families and youth in our community experiencing homelessness, and to end homelessness for individuals experiencing chronic homelessness and for veterans. The plan calls for increased housing units with more robust supportive services and clear processes to rapidly move individuals and families into housing. As our community data shows, once housed, 90 percent of households remain housed a year later.
CHIP is committed to a community-level approach to ending homelessness and welcomes the broad discussion with those concerned about our city and all its residents. We hope the debate around the proposed ordinance will raise awareness of the urgency to house our homeless neighbors.
With adequate funding for permanent housing solutions, and engagement between local government leaders, business partners, law enforcement, not-for-profits, health providers and mental health entities, we can make homelessness rare, short-lived and recoverable.•
__________
Sutton is interim executive director of the Coalition for Homelessness Intervention & Prevention. Send comments to [email protected]
Please enable JavaScript to view this content.