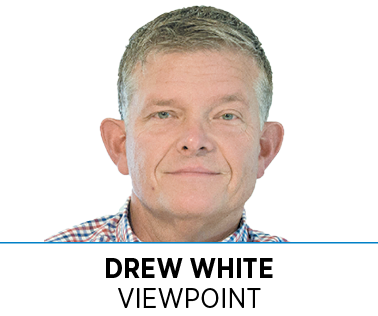 I'll say it: the Cole-Noble Commercial Arts District is cool.
Considering the number of businesses that have come in or out, and how many buildings have gone up or down—few neighborhoods have seen the changes Cole-Noble has. Since 2000, we've seen the demolition of Market Square Arena, the departure of core printing companies, the introduction of mixed-use apartment complexes, and the construction of both an upscale supermarket and the distribution headquarters for Columbus-based Cummins Inc.
Historically, we're a commercial district. Even one of our namesakes—Joseph J. Cole— was an entrepreneur. Until 1925, his Cole Motor Car Co. produced some of the nation's first V-8 engines. (These days, the factory building serves as the home of Marion County Jail II.) Our other namesake, Noah Noble, was the fifth governor of Indiana. Back in 1831, he established his family farm along what is now College Avenue.
Today, our borders are distinct: Alabama Street to the west, Miami Street to the north, Interstates 65 and 70 to the east, and Washington Street to the south. Within this rectangular district, we have a winery, brewery, coffee shop, florist, furniture dealership, bank and mortuary. We also have thousands of apartments, a couple of restaurants, an advertising agency, the corporate headquarters of a nature-based not-for-profit, a landscape architecture studio, and an architecture firm (Axis)—to name a few.
But most of us in Cole-Noble are here by coincidence; the district does not possess an overall vision or updated master plan. I know, I know. We should be working on one. But there's a lot to consider—we must determine our successes, gauge our challenges and pinpoint opportunities.
Some of our challenges include streetscape design and under-used surface parking lots. Cole-Noble also has a lack of walkability and limited greenspace, despite our proximity to Monument Circle. And Wheeler Mission—a faith-based homeless shelter— sits in the heart of our district. It is a highly regarded shelter that provides a much-needed purpose … but still there are concerns with loitering, littering and drug use.
When addressing our challenges, however, we can't turn our back on equity. We must watch our elitism and ensure that what we do is inclusive and considerate of all influences and stakeholders. Questions worth asking are, "What can we do with the Marion County Jail processing centers once their operations relocate to the new Criminal Justice Center outside of downtown?" "How can we overcome the interstate bisecting us from Holy Cross?" "How can we incorporate affordable housing?"
I think Cole-Noble should build upon its commercial history and become an innovation district. Startup companies (and even live-work communities) could provide research, consulting and financial services for corporate giants like Cummins and Eli Lilly and Co. Of course, this suggestion raises yet another question: "How can we strategically connect to their local campuses?"
Ideally, the rail company CSX would play ball and relocate its train spur on Cole-Noble's southern boundary. Imagine it—this would open the possibility of an Indianapolis version of New York's High Line. Ours could extend all the way to the former GM Stamping Plant.
More attainable goals include additional Pacers Bikeshare stations, more car sharing options, more restaurants, a new leg of the Cultural Trail, two-way traffic on College Avenue and affordable housing for emerging professionals. These options have the potential to cement Cole-Noble as a cool place. But first, we need a plan.•
__________
White is a partner in Axis Architecture + Interiors.
Please enable JavaScript to view this content.