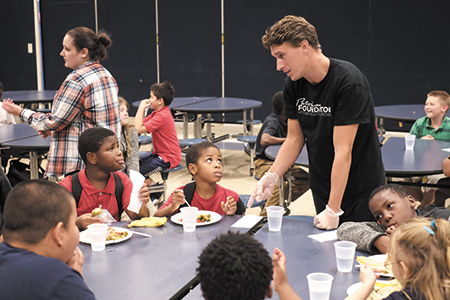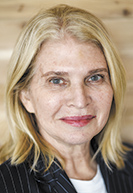 Hoover
About six years ago, Martha Hoover decided to make a radical change in her philanthropic efforts.
She had recently run into a former loyal customer of Patachou Inc. restaurants and heard about how she and her husband had lost their jobs and house. But the couple's biggest worry was how they would feed their kids.
"It was a really sad story," said Hoover, president of Patachou Inc. "And one that just made me change my perspective on what our giving should center on."
Hoover described her charitable strategy before that encounter as a "BB gun approach," because the restaurant group would give a little bit of money to a lot of organizations every year.

But in 2013, Hoover took the funds normally donated to various charities and instead created the Patachou Foundation—a not-for-profit separate from her successful restaurant business that would target childhood food insecurity in Indianapolis.
During its first week, the foundation served meals to 30 elementary students at the John H. Boner Community Center.
Since then, it has grown from serving 180 children at three schools in the Indianapolis Public Schools district in its first year to serving 1,200 children at eight schools and five summer camps this year—an increase of more than 566 percent. The foundation provides 35,000 to 40,000 meals annually now and has net assets of more than $400,000.
Hoover said this is the growth she had hoped for, because she was determined to make an impact.
"I didn't set out so it would be a marginal organization," she said. "I set out so that it would follow in the company's template of being a radically different and radically better organization."
One reason people familiar with the foundation say it's been successful is because of Hoover's involvement and the support it has from the Patachou restaurant company—a unique partnership for a not-for-profit.
"Martha has experience running successful businesses. She knows who to hire, she knows the HR piece, she knows the marketing and communications pieces," said Sally Bindley, founder and CEO of Indianapolis School on Wheels and a Patachou Foundation board member. "If Martha Hoover starts something, it's going to be successful."
Just as she's been with her restaurants, Hoover was strategic with the foundation from the start.
It has only three full-time staff members and two part-time employees, and the executive director position wasn't filled until 2015.
"Our organization is not layered with lots of administration and lots of personnel," she said.
Revenue has grown every year, and the average cost per meal has decreased, from $5.50 to $5.12. The foundation has operated in the black every year, and it ended 2016 with an operating surplus of more than $100,600, according to the latest tax filings.
Food and education
The eight IPS schools the foundation is serving this year are all in areas of high poverty or a food desert, a designation that means residents must travel a mile or more to find groceries. According to the U.S. Food and Drug Administration, Indianapolis has 45 such areas.
Nearly 80 percent of the children at those eight schools live at or below the poverty level and are considered food-insecure, which generally means they might not consistently have access to food.
All IPS schools already offer free breakfast and lunch to their students, so the Patachou Foundation provides dinner for kids participating in after-school programs.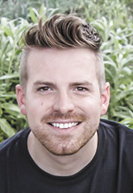 Feltrop
"We know the issue of food insecurity is such that students are actually sometimes going home and not having anything for dinner," said Patachou Foundation Executive Director Matthew Feltrop. "Basically, if you're at school after school, we're probably serving you a meal."
The meals are delivered by volunteers two to three days a week to each school. The volunteers help serve the food, talk to the kids about the importance of nutrition and where the food they're eating came from, and clean up afterward.
Each meal includes a serving of fruit, vegetables, high-quality protein and whole grains.
"We source our food as carefully as possible," Feltrop said. "It's all food that is the same-quality items that we're getting in the restaurants, and everything is scratch-made."
The food is prepared in the same kitchen Patachou Inc. chefs use to prepare salad dressings and bakery goods for the restaurants and is sourced from the same vendors. But the meals aren't exactly the same.
For example, the children aren't eating stuffed quail or butter-poached lobster tail with squash—both items listed on Patachou restaurant menus.
"I think that, sometimes, there is the perception that we're pulling food from the restaurants to serve to the students," Feltrop said. "We're serving a very kid-friendly menu, and it's designed so they will like it."
The kids eat dishes like turkey chili with a cheddar biscuit and side salad or a barbecue turkey slider with broccoli slaw.
"They expose kids to healthy food options, which a lot of our kids may not have received before," said Julie Bakehorn, principal of Tindley Renaissance Academy, one of the schools the foundation serves.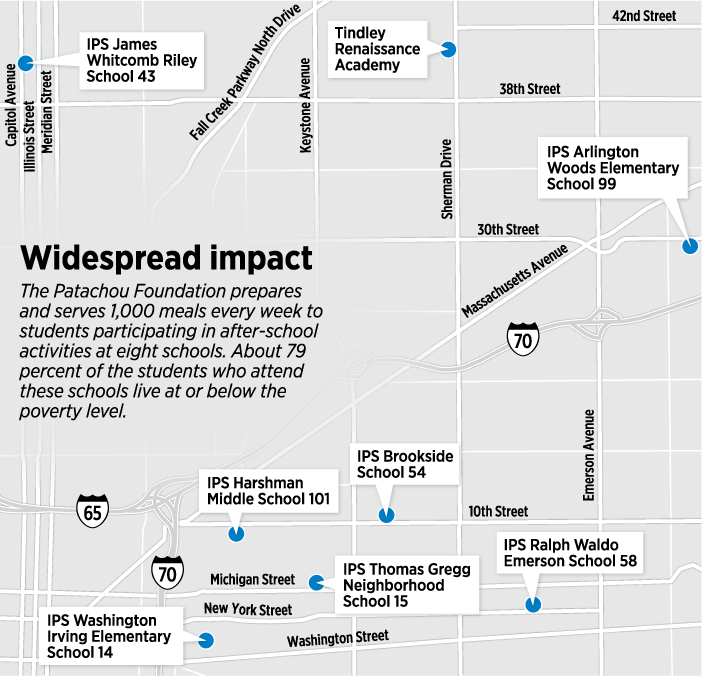 In addition to providing meals after school, the foundation also offers meals during school breaks and at summer camps, and has a weekly Food Explorers Club to teach students about cooking food and expose them to new ingredients.
And last year, the foundation started a pilot program at Thomas Gregg Neighborhood School that incorporates a social studies or science lesson with food. For example, a recent lesson involved making succotash and learning about how Native Americans used to plant the ingredients—beans, squash and corn—together because they are considered the "three sisters."
Bindley said offering children healthy meals paired with food education fills a community need.
"If you want to have a healthy brain, you need to have healthy food, and Patachou provides that," she said. "They're not giving them peanut butter crackers; they're giving them a meal."
Run like a business
Even though the foundation is organized as a separate not-for-profit, it shares office space with the restaurant company, (besides using its kitchen space) and benefits from its food-vendor relationships.
There's also a financial connection: 100 percent of profits from Public Greens in Broad Ripple are donated to the foundation, and profits from a few menu items at other restaurants, including the sage foundation cocktail at Bar One Fourteen, go to the foundation.
Public Greens at the Fashion Mall and the planned Public Greens in Cummins Inc.'s downtown distribution headquarters will donate a portion of their profits to the foundation, but not 100 percent.
"Obviously, it's not sustainable for a business to give all of its profits away," Hoover said. "We've gotta be strategic about this."
Feltrop said about 30 percent of the foundation's revenue comes from restaurant support, while the rest comes from donations.
Bindley said not-for-profits are always concerned about reliable income, so that partnership gives the foundation some sustainability.
"It is a stream of revenue you can count on coming in year after year," she said.
The restaurants help with fundraising, too. The major summer fundraiser, First Fridays on the Farm, is held at Public Greens in Broad Ripple. And during a back-to-school campaign in the fall, all Patachou restaurants offer customers the opportunity to donate to the foundation on their bills.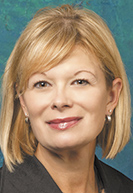 White
The connection between the restaurant group and the foundation also helps the foundation attract donations and volunteers, because customers at Public Greens are told about the not-for-profit and its mission.
"That's a platform that a lot of charities don't have," said Angela White, senior consultant and CEO of Greenwood-based Johnson Grossnickle and Associates.
White said the partnership between the foundation and the restaurants could actually benefit both entities as more people are socially conscious about how they spend money.
"I feel good when I go to eat there, not just because the service is great and the food's wonderful, but because there's a bigger mission," White said. "I think it's an excellent model."
Future growth

Hoover said connecting a corporation and a not-for-profit is an efficient way to operate, and predicted that the concept could become more popular.
"One of the things that has always bothered me about charities is that there is an endless quest for donors, and that so much of an organization's time and resources are spent attracting donations," Hoover said. "A lot gets eaten up in that process."
White said some not-for-profits operate in similar ways across the country, but that Hoover is leading the way in Indianapolis.
"It's a visible way to have people and customers like me participate in your philanthropy," she said.
Hoover said she'd like to say hunger and poverty can be solved and the foundation's work can be finished in six months, but that's not realistic.
"The issue is that there are many more children who live with daily food insecurity," she said. "There are many more children that we have not even begun to serve."
Feltrop said the goal is to expand to serve each school four to five days a week, depending on activity schedules; some schools don't have programs after school on Fridays.
But further expansion will require the foundation to establish its own kitchen space.
"It's a great problem to have, to be running out of space," Feltrop said.
And in a couple of years, another school might be added. But for now, he said, the foundation is focused on perfecting its approach in the eight schools it already serves.
"We really want to make a difference when it comes to food insecurity and move the needle on childhood hunger in the city."•
Please enable JavaScript to view this content.