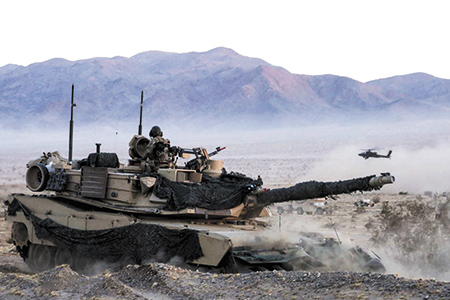 Allison Transmission is concerned its specialized combat-vehicle transmission production line, which has supplied the U.S. Defense Department since 1946 and accounts for more than $100 million in annual revenue, is under threat.
The challenge comes from a new combat-vehicle transmission technology that a small Spanish defense contractor has developed. The Army is eyeing it with great interest as a potential replacement for one of its large combat vehicle fleets.
Adding to Indianapolis-based Allison's anxiety are non-traditional acquisition rules the Army is using to consider the Spanish-developed transmission. Allison believes those rules put it and other U.S. combat-vehicle transmission suppliers at a disadvantage—and could knock one or more of those domestic players out of the game altogether.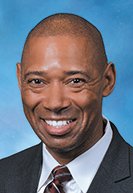 Pittard
"We never shy away from competition," said Dana J.H. Pittard, vice president of Allison's defense programs. "We just want to make sure it is fair and open."
Allison's defense division generated $117 million in sales last year, 5 percent of the company's total. It is the No. 1 transmission supplier for the Defense Department and builds transmissions for a number of Army systems, notably the 72-ton Abrams main battle tank.
In recent years, Allison has advocated for a full and open competition to replace the current transmission in the Bradley Fighting Vehicle, a 33-ton armored personnel carrier, which over the years has had difficulty accommodating the additional weight the Army keeps adding to the vehicle.
The Bradley's current transmission is built by Michigan-based L3 Combat Propulsion Systems, a unit of New York-based L3 Technologies. The Army for years brushed off calls for a competition to replace the transmission, opting instead for incremental improvements.
Allison and L3 provide the bulk of combat-vehicle transmissions that keep Army tracked vehicles—those running on metal belts rather than wheels—rolling around the world. A third company, Twin Disc in suburban Milwaukee, is a niche supplier, providing transmissions for a fleet of armored vehicles that tow disabled tanks.
Though the Defense Department enjoys the largest annual budget of any armed forces in the world, members of Congress have become increasingly concerned about the military's ability to maintain a robust roster of contractors in certain product categories.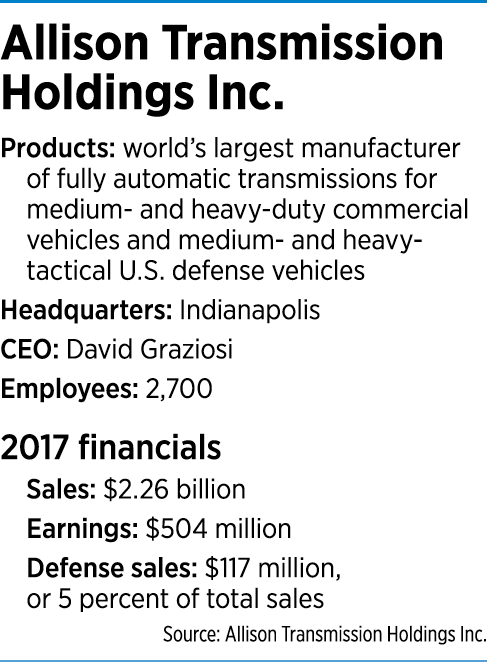 Those concerns have been fueled in part by the Army's 2013 announcement that it planned to scale back as a result of its reduced presence in Afghanistan and the end of the war in Iraq. It plans to reduce its ranks by 80,000, shed 11 brigade combat teams, and purchase fewer new ground combat vehicles, such as Abrams and Bradleys.
A 2014 assessment by the management consulting firm A.T. Kearny concluded the companies that provide transmissions for tracked vehicles to be one of a few "high risk critical" suppliers, and collectively identified this transmission sector as "fragile."
In other words, to keep production lines warm—which the Army wants to do to maintain competition and the option to surge manufacturing in the event of a crisis—the government has to carefully balance workloads and, in some cases, subsidize overhead costs.
Spanish newcomer
In 2015, the Army's Detroit-based Tank Automotive Research and Development Engineering Center, or TARDEC, began laying the groundwork for a Bradley replacement by asking industry to propose ideas for a next-generation combat vehicle, including an advanced combat transmission.
This drew interest not only from Allison and L3, but also from SAPA Transmissions, a U.S. subsidiary of Spain-based SAPA Placencia, that since the early 2000s had been looking for an opportunity to compete for a major Defense Department contract.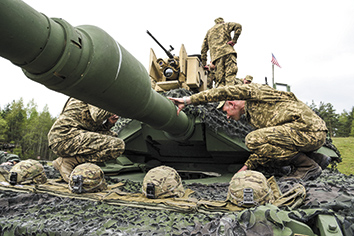 Allison says it wants a "fair and open competition" in the military's procurement process for transmission technology. (Photo courtesy of U.S. Department of Defense)
After a decade of research backed by $110 million in company investments, SAPA produced a breakthrough: an electronically controlled, 32-speed mechanical transmission that it argues provides superior mobility and efficiency compared with transmissions in the Army's current fleet.
Transmissions in combat vehicles control steering and braking, in addition to the gear-shifting they facilitate in all vehicles; efficiency refers to how much power is available to handle those functions. Other evaluation benchmarks for transmission technology include durability and cost, which favor transmissions currently in use, according to industry experts.
In December 2015, the Army awarded SAPA Transmissions a $29 million contract to modify its transmission technology—which Spain's army adopted for its Pizarro fighting vehicle—for potential use in current and future 40-ton to 50-ton U.S. combat fleets. The program is slated to continue through next summer.
For this award, the Army used a non-traditional contract called an "Other Transaction Authority," which is designed to bypass the U.S. military's notoriously cumbersome acquisition rules that can lead to decades-long waits to develop and field new capabilities.
But one criticism of the OTA is that it can short-circuit normal competition and deny losing bidders the opportunity to learn why they lost. It also leaves losing bidders with little recourse to protest the decision—short of filing a federal lawsuit.
Allison contends the Army tailored the solicitation that led to SAPA's contract to ensure a 32-speed transmission would win; SAPA was the only company capable of offering such a technology. Allison had a high-efficiency transmission offering, but with only nine gears.
"Apparently, many people got stuck on numbers of speeds and it was 32-speed," said Pittard, a retired Army major general.
The Army's interest in SAPA's transmission appeared to escalate in January, when TARDEC—using OTA rules—solicited proposals for a Bradley transmission prototype, stipulating all offerings have a 32-speed transmission.
In April, SAPA Transmissions prevailed again, winning the contract to deliver six prototype transmissions for potential use in the Bradley.
Pentagon's domestic transmission suppliers feared the military was on the path of using OTA rules to award billions of dollars of work—which would replace thousands of transmissions—to a foreign-owned company.
That same month, SAPA Transmissions, which incorporated in Florida in 2003 and currently has only two U.S. employees, got serious about setting up shop in the United States. The company leased 48,000 square feet for a technical research and development center in suburban Detroit and also committed to establish a 110,000-square-foot production facility there that's projected to open in January 2020.
These steps are part of a gambit to invest $40 million over five years and create more than 223 jobs in order to elbow into the U.S. defense market. The expansion would nearly double the size of the Spanish company.
The Michigan operations "will place us in close proximity to our key supplier base, potential clients, and a skilled workforce, and will allow us to continue to set the industry standard in tracked and wheeled vehicle technology in the U.S. and across the world," said Deniz Balta, SAPA Transmissions' vice president and head of the company's U.S. operations.
Senators step in
SAPA's aggressive push, however, is causing concern in Congress, particularly among Indiana's senators, who worry that the entry of a new combat-vehicle transmission competitor could imperil existing players.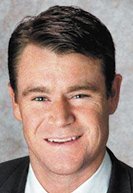 Young
Sen. Todd Young in April wrote Army Secretary Mark Esper expressing concern that the Army might be moving to develop and procure a SAPA transmission for the Bradley family of vehicles, including the Bradley Fighting Vehicle.
"This program could be worth billions [of dollars] over the next 10-15 years," Young wrote.
Young, a Republican, reminded the Army secretary of President Trump's July 2017 executive order that said "a healthy manufacturing and defense industrial base and resilient supply chains are essential to the economic strength and national security of the United States."
Young's letter added: "The Army's apparent plans seem particularly concerning given the fact that the U.S. combat vehicle transmission industrial base now consists of only two major manufacturers.
"The fact that these U.S. manufacturers and their American-based suppliers can produce world-class transmissions, capable of competing with any foreign supplier, only increases my concern with the Army's actions."
If SAPA Transmissions succeeds in establishing a U.S. manufacturing operation to supply the Pentagon, could that knock Allison or L3 out of the defense market?
"It could," Pittard said.
L3 is also eyeing SAPA Transmissions' activity warily. "We … believe the addition of new foreign market entrants could be detrimental to the work already in place," a company spokeswoman said. "We are and will remain fully committed to preserving the U.S. industrial base."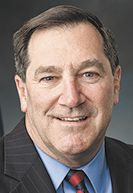 Donnelly
Democratic Sen. Joe Donnelly, who serves on the Armed Services Committee, shares Young's concerns. He and Young co-authored a provision in the Fiscal Year 2019 National Defense Authorization Act mandating that the Army "use a full-and-open competition in the acquisition strategy for the Bradley Fighting Vehicle transmission replacement" and that such a competition be based on federal acquisition regulations, not OTA rules.
In June, the Army advised Young's staff that any decision to replace the Bradley transmission—potentially 400 vehicles per year—would be a full and open competition that followed federal acquisition regulations.
"I strongly believe that American workers and companies should be able to compete fairly for American defense contracts against foreign competitors, which is why I worked with my colleagues in a bipartisan way to get this language included in the defense bill," Donnelly said. "Now that the bill has been signed into law, I'll continue working with the Army to ensure it is implemented."
Pittard said Allison is ready to compete under the Pentagon's traditional acquisition rules.
"No one can do what Allison does in this competitive space," he said, noting the company's engineering team leverages the work of scientists and engineers from its commercial business, which generates more than $2 billion in revenue annually.
"We are the world's leader in military wheeled and tracked transmissions, our defense products are in 110 countries around the world. … Just have a fair and open competition. That's all we ask."•
Please enable JavaScript to view this content.