Freshman Rep. John Jacob spent his first year in the Indiana House of Representatives pushing what he calls "ultra conservative" issues.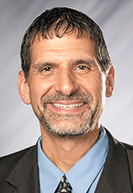 The Indianapolis Republican called for a ban on all abortions, with no exceptions for rape or incest. He pursued restoring the original Religious Freedom Restoration Act of 2015, a law so repulsive to some that it caused a national firestorm and was immediately amended to protect local ordinances that banned discrimination against LGBTQ Hoosiers.
These were not proposals House GOP leadership wanted to pursue or even face the discomfort of dealing with, Jacob said.
Now, in retribution, Jacob alleges, Republican leaders have "butchered" his legislative district and redrawn it in a way that is designed to deny him re-election. And he fears his frequent legislative partner, Republican Rep. Curt Nisly of Milford, was targeted in much the same way.
GOP leaders denied Jacob's allegations, saying they were adjusting for changing demographics and trying to keep districts within a single county when possible.
Most of the criticism they faced over the past few weeks as they approved new maps for all Indiana congressional and state legislative districts focused on allegations of partisan gerrymandering intended to keep Democrats at a disadvantage.
Some political analysts say the maps that will be used through the 2030 elections will protect the Republican dominance that has boosted the party to a 7-2 majority of Indiana's U.S. House seats and commanding majorities in the state Legislature.
But political scientists acknowledge that redistricting also can be used to punish majority-party members who stray too far from the mainstream.
Jacob's district
Jacob represents House District 93, which straddles Johnson and Marion counties and stretches from Perry Township in the southern suburbs of Indianapolis to White River Township in Johnson County.
It was redrawn to be completely within Marion County, a move Jacob said was designed to deny him his more conservative GOP base in Johnson County and to make way for a specific establishment Republican to challenge him and re-enter the Legislature after being defeated last year.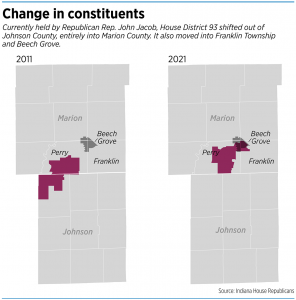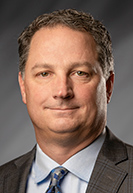 That former lawmaker is Cindy Kirchhofer of Beech Grove, a former chair of the Marion County Republican Party who lost her reelection bid to Democrat Rep. Mitch Gore of Indianapolis.
She told IBJ she doesn't know if she will run for Jacob's seat, but she wouldn't dismiss the idea. The new District 93 includes most of her home base of Beech Grove.
House Speaker Todd Huston, R-Fishers, said Jacob's claims of political retribution are not true, and that District 93 was moved to keep it in one county versus two.
"We drew districts that made sense. We're happy to keep a district contained in a single county, and that district's contained in a single county," Huston said.
Laura Wilson, political science professor at the University of Indianapolis, said the changes in District 93 could be for demographic reasons. Populations grew significantly in Marion County and in surrounding counties over the past decade. Marion County saw an 8.2% growth, and Johnson County saw 15.8% growth, according to U.S. Census Bureau data.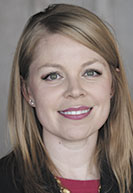 But stretching the district up to Beech Grove looks "highly suspicious," Wilson said.
"Kirchhofer is well regarded and respected … and the fact that she lost what was a pretty close election in Beech Grove is a really unique political circumstance," Wilson said. "John Jacob has been very controversial, certainly for his abortion stances, among other things. This could be a
nice appeasement."
Andy Downs, director of the Mike Downs Center for Indiana Politics at Purdue University Fort Wayne, acknowledged that it's possible to redraw a district in a way to include "someone who was viewed as a good member of the caucus previously" to pose a primary challenge.
"It certainly could be interpreted that this was done intentionally to try and remove a caucus member in exchange for a previous member of the caucus," Downs said. "We can't know if that's what was done, but certainly an argument could be made that that is
what happened."
Nisly also targeted?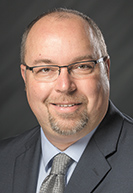 Jacob and Nisly partnered in the House on many far-right issues.
They co-sponsored the bill to ban all abortions. It never received a hearing, but they persisted as a tandem to try to offer the proposal as an amendment to another bill.
Together, Jacob and Nisly called a total of 66 amendments to the floor last session, most of which dealt with controversial issues, such as banning all vaccine mandates or eliminating state income taxes. Almost all failed or were withdrawn after being ruled out of order.
The two often acted as a tag team calling amendments to the floor, with one initiating the motion and the other seconding it, Jacob said.
Under the redistricting plan, Nisly is one of 12 GOP incumbents drawn into the same district as another sitting Republican lawmaker. But in most all new districts where two incumbents co-exist, one already has announced his or her retirement, precluding a potential primary battle between them.
This is not the case for Nisly in northeastern Indiana. He was placed in the same district as Republican Rep. Craig Snow of Warsaw, just northwest of Fort Wayne.
Nisly told IBJ he intends to run for reelection. He voted for the new maps and declined to speculate on the reasons he and Snow were moved into the same district. Snow has not announced his intentions.
Huston, the House speaker, said population shifts in the Fort Wayne area are why districts in the region had to be adjusted. The Indiana Republican Party and the Marion County GOP chair both declined to comment about the redistricting process or questions related to Jacob and Nisly.
Rep. Matt Pierce, a Bloomington Democrat who has twice been through the once-a-decade redistricting process, said it is not uncommon to see House members who make too many waves lose out when maps are redrawn. He could not point to specific examples but said he remembers lawmakers who were considered problems finding themselves "without a district" in 2011.
Pierce said he does not know the situation with Jacob and Nisly, but he would not discount suggestions that Republican leadership tried to get rid of them.
"We can see just by what happens on the floor that leadership is not very excited by [Jacob's and Nisly's] general approach," Pierce said.
Jacob managed to ruffle a few feathers in the Legislature before he was even elected.
He long has advocated for a total ban on abortion and called out Republicans who didn't join the cause, often protesting outside the House and Senate chambers in red-stained medical scrubs.
Republican Dollyne Sherman, who lost to Jacob by 71 votes in the 2020 primary, said he "is probably paranoid" and cannot blame shifts in his district entirely on Republican leadership. But she did not rule out House leadership having a reason to get rid of him.
"John has for the last five years attacked Republicans and attacked Republican leadership, for a variety of reasons," Sherman said. "But the bottom line is, the voters of House District 93 will examine his record and the qualifications of any other candidate and choose. It's really up to them."
Jacob said he has no regrets.
"I followed through with my campaign promises," he said. Potentially being targeted for that just makes House Republicans "look bad," he said.•
Please enable JavaScript to view this content.