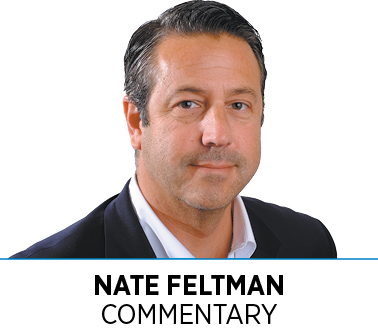 Now that the latest political circus is behind us (i.e., the confirmation of Supreme Court Justice Kavanaugh), we gird ourselves for more political rhetoric in the lead-up to the Nov. 6 election, when we will help decide which party controls Congress for the next two years. Meanwhile, the name calling, childish behavior and inability of federal politicians to work together continues to turn off much of the electorate and contributes to voter apathy.
All of that makes what happens on the state and local level even more important to our daily lives. And given the migration of people from rural areas to urban areas, cities (and their leadership) will only grow in importance. So, while Washington plays political games, there are potholes to fill, crimes to prevent and solve, livable neighborhoods to build or improve, jobs to create and, most importantly, citizens of the future to educate here in central Indiana.
Which leads to an important question that will appear on Marion County ballots on Nov. 6: whether to approve a $272 million property tax referendum, the proceeds of which will be used for operating purposes (teacher raises) and capital investment (security measures and renovation projects) for Indianapolis Public Schools over the next eight years.
The process of how the dollar amount of the referendum was determined is worth celebrating. It is an example of civility, action and maybe most importantly, compromise in the public sphere.
Initially IPS, led by Superintendent Lewis Ferebee, proposed a nearly $1 billion property tax referendum for May of this year. After an outcry from the business community, the Indy Chamber, led by CEO Michael Huber, asked for a delay in the timing of the referendum and an opportunity to meet with Superintendent Ferebee to review the books and discuss possible alternatives to such a large potential tax increase.
And what did Superintendent Ferebee do? He agreed to delay the referendum. Then he sat down with Huber and other executives to give them a look at the district's financials and talk about what IPS needs. Thanks to guidance from these business leaders, IPS is making savvy decisions that will benefit its students, and it's asking taxpayers for less than a third of the original referendum amount.
The leadership, collegiality and integrity shown by Ferebee, Huber, the business community and IPS board should be applauded. This is an example of civic leaders working together for the betterment of our community. Together they have developed an innovative plan to cut spending and use existing city resources more efficiently.
Strong education options are critical to our success. Communities with strong school systems tend to thrive, while those with failing schools experience decay and decline. While there is still work to be done, Ferebee and IPS have turned around the graduation rate from 47 percent just a decade ago to 83 percent today, and enrollment is on the upswing. IPS and the chamber are asking for additional resources to sustain this momentum.
The trust and partnership developed between IPS officials and the Indy business community are proof that civility, collaboration and compromise can occur when we are willing to listen and learn from each other. Given the current state of our political discord, this is already an uplifting win for IPS, the chamber and our city.•
__________
Feltman, an attorney and former secretary of commerce for the state of Indiana, is a shareholder in IBJ Corp., which owns Indianapolis Business Journal. To comment on this column, send email to [email protected]
Please enable JavaScript to view this content.