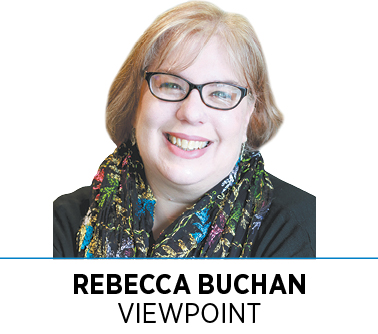 While there are arguably many minority groups that are grossly underutilized in the workforce, I'd wager that most people do not consider the deaf community when thinking about diversity and inclusion strategies. The deaf share a unique culture that is closely networked, but few employers know how to tap into this community, which comprises 10 percent of the population.
As someone who has worked with the deaf community in my role with LUNA Language Services and seen the invaluable contributions they make in the workplace, I'd like to change that.
The causes of deafness are varied, and because hearing loss does not target one type of individual over another, the deaf community is already very diverse. There are deaf housewives and deaf professionals. There are deaf African Americans and deaf Latinos. There are deaf therapists and deaf pre-school teachers. There are educated and trained deaf individuals with competitive college degrees and vocational certificates waiting for a company to recognize their abilities, not their disability.
Hiring a deaf person is inviting someone into your organization who carries a unique perspective on the world, and likely, to your company. Because people with a hearing loss problem solve their way through a hearing world every day, they often bring that same critical thinking skill to the workplace. With a fluency in American Sign Language as his or her first language, a deaf person already works diligently at communication and covets mutual understanding in regular conversations. Being visually oriented, a deaf team member may see details of a particular situation or project that are missed by others.
Partnering with organizations such as Tangram Business Resourcing and LUNA Language Services is a great first step for tapping into employment resources and talent that is often marginalized by other organizations. Tangram offers training and support to employers who are interested in diversifying their workforce through the underutilized talent pool of individuals with all types of disabilities. Its mission is to tear down stereotypes and remove barriers that exist between employers and applicants. Members of the disability community can then find competitive and sustainable employment based on the skills they bring to the table, and businesses can reap the bottom line benefits of building a diverse workforce.
With the largest and most robust American Sign Language department in the state of Indiana, LUNA Language Services can provide ASL interpreting services to help bridge the communication needs of your deaf and hearing team members. By providing training on deaf culture and how to effectively work with interpreters, LUNA helps organizations integrate deaf employees into your company culture.
October is National Disability Employment Awareness Month, so there is no better time for your company to begin thinking about how to engage the disability community to support your business goals. You will encourage personal growth in your employees and help change the focus for the deaf community from barriers to possibilities.•
__________
Buchan is director of ASL services and education for LUNA Language Services
Please enable JavaScript to view this content.