California has passed a law that requires all corporate boards to include women. Is that an appropriate role for government?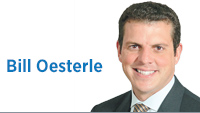 My editor asked me to write on this topic. To be honest, California's new law mandating corporations to add directors is kind of a yawner to me. It is yet another example of California's demonization of public corporations, and in spite of the fact that California's jihad might someday lead those corporations to move to places like Indiana, I doubt their law will have much impact here.
Nonetheless, I have some thoughts on how this purely political measure fits into some larger trends shaping the nation.
Let me start by saying unequivocally: We need more women CEOs and directors. I currently back two very talented female entrepreneurs and have successfully backed a third. You might know her. The corporate boards on which I serve, have multiple female directors. I support any effort at any level to encourage more companies to engage women and to encourage women to be more aggressive in participating in business or government. I just don't support regulation trying to force it. I believe California's law is structurally flawed, potentially counterproductive, and contributes to a large, dangerous trend.
Even, Gov. Brown doesn't know how California is going to implement this law. Does it apply to all headquarters in California or just the 72 incorporated there? Does the state expect companies to bloat their boards with more seats or simply terminate male members? Proponents of the bill admit that six months ago, even Brown wouldn't have signed this bill, but now it's important to demonstrate that "California is the capital of the resistance."
As for the goal of promoting women: Does it really? The female directors I know, to a one, uniquely earned their positions. In even the most casual conversations with them, you learn about their own rugged and difficult journey. Did they face implicit bias, brutally hard work, family sacrifices? All of the above, and they fought through each. They are warriors, no excuses. Role models for all young people, not just women. I think California just did its current female directors a great disservice. It has tokenized their positions and diminishes their accomplishments. To me, this is explicit bias.
Lastly, there is a much bigger trend. Governments, federal and state, are doing their best to kill the public corporation. This is a very bad thing. If you are really concerned about income inequality, or much more appropriately median household income, you might want to take a look. Since 1996, when the number of U.S. public companies peaked at 8,025, the number has fallen by 50 percent. Public stocks comprise the majority of household long-termwealth in the form of401(k)s, other retirement savings and general investing. The options available for "the public" are now half what they were in 1996. More disturbing, private equity—think wealth concentrator—is skimming off the cream of the crop. The Japanese company Softbank is the latest firm to announce massive investments in high growth U.S. companies like Airbnb and Uber that wish to avoid being listed publicly. The regulatory and activism pressures on corporations have become enormous, and in a free country, organizations have choices. They are increasingly choosing to opt out of public ownership.
I couldn't find any research on bias in private companies. I am going to go out on a limb and say that it's not better. Public companies are accountable to shareholders, in public. Creating an environment that encourages companies to participate in the public process strikes me as far more effective.•
Click here for more Forefront columns.
__________
Oesterle is the CEO at Tmap LLC and former CEO of Angie's List. He managed Republican Mitch Daniels' first run for governor. Send comments to [email protected]
Please enable JavaScript to view this content.