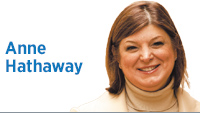 There is a quiet crisis brewing in rural Indiana and a decision by President Donald Trump that went largely underreported here in Indianapolis may turn into a big part of the solution.
The harvest is an annual tradition in Indiana, and thanks to our farm families and fertile land, we are expecting another record crop of corn and soybeans. While seemingly good news, there is dark sky on the horizon. The large supply will put continued downward pressure on corn prices which are already below the cost of production and soybeans remain a flashpoint in a high-stakes trade war that is still being waged across the Pacific Ocean.
That is why I was pleased to see that President Trump instructed the EPA to pave the way for so-called year-round E-15, or a 15 percent ethanol blend. Today, almost all gasoline sold in Indiana is a 10 percent ethanol blend.
The benefits of E-15 are self-evident. It is good for the environment because it cuts air pollution, and it is good for drivers and their engines because it gives motorists a more affordable and cleaner choice at the pump, all while improving engine performance. It is higher octane at a lower cost.
Most of all, however, it is a home run for the Indiana economy because it will drive demand for two billion bushels of corn nationwide, which will help restore sorely needed growth to our rural communities.
The only real question is: What has taken so long?
E-15 is already approved for use in vehicles aged 2001 and newer, which today amounts to nearly 90 percent of vehicles on the road. Unfortunately, outdated and needless Clean Air Act regulations have prevented retailers from selling this fuel during the summer driving season. This regulatory loophole was in place simply because when the Clean Air Act was written decades ago, regulators had not conceived that E-15 would be a fuel in the marketplace.
Ironically, in apparent recognition of the clean air qualities of biofuels like ethanol, the EPA already allowed the year-round sales of E-15 in areas of the country that have smog problems, including Chicago and northwest Indiana.
These regulations placed a significant burden on retailers who wanted to sell more affordable and cleaner fuels like E-15 but would be forced to change out pump infrastructure and labeling every summer to do so. Not to mention the heavy cost on consumers who could not fully realize savings of 5 cents to 10 cents per gallon simply by using E-15 compared to standard options.
The president should be applauded for cutting through the fog and finding the common ground needed to make this plan a reality and fulfilling his promise to rural America. It is now up to the EPA to move quickly in a rule-making process that will implement the president's plan by the time Hoosiers hit the road in the summer of 2019.
We deserve higher ethanol blends and today need them more than ever. Indiana rural economies can thrive when we continue to find new and innovative uses for our hard-earned crops, like year-round adoption of E-15, which will further drive demand and prices, today and in the future.•
Click here for more Forefront columns.
__________
Hathaway is president and CEO of Hathaway Strategies, chairwoman of the Julian Center board and former chief of staff of the Republican National Committee. Send comments to ibjedit@ibj.com.
Please enable JavaScript to view this content.