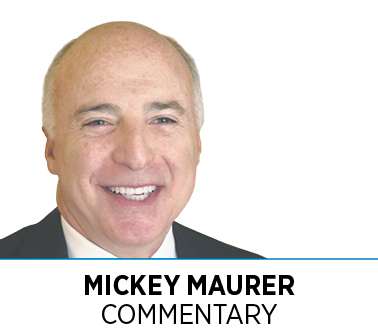 My February 2018 column touted Endocyte, then trading around $3 a share. I quoted CEO Mike Sherman, who said on an investor call, "Based on the activity this drug [Lu-PSMA-617] has demonstrated in hundreds of patients already, we believe it has the potential to be a life-saving treatment for a significant population with a critical unmet medical need." He then stated that the Endocyte drug was the most exciting prostate cancer drug in development today.
I drank the Kool-Aid, passed it along to you and waited until the following week to invest. I bailed a short time later after seeing a five-fold increase in my stake. I heard from many of you who had a similar experience.
Since I first started following this stock more than a half a dozen years ago, its market price has gone up and down more than a fiddler's elbow. But today, if an announced cash sale to Swiss pharma, Novartis, is closed, the music stops at $24 a share—that's $2.1 billion cash.
Not only has Endocyte created a boon for its investors but it was the catalyst for millions of dollars of benefit for the state of Indiana. In 2005 when I was secretary of commerce, I was tasked with dedicating a certified tech park at 71st Street and Interstate 465. At lunch that day, Purdue University President Martin Jischke introduced me to Ron Ellis, president and CEO of a fledgling company called Endocyte based in West Lafayette. Jischke whispered in my ear, "This is going to be a billion-dollar company." (Enthusiasm was Jischke's strong suit.)
Who but Jischke knew that his prediction would come true? At the same time, in my other ear, Ellis said to me, "Thank you Mickey and the state of Indiana for saving our company. We were broke. We couldn't even meet our next payroll when the state's 21st Century Fund gave us, in two different grants, approximately $4 million. Without that, we were probably finished."
On the way back to my office, I wondered what Indiana received for that largess? The answer was, other than maintaining a few jobs, very little.
I assembled our crackerjack legal department. Actually, we had no legal department. That was forbidden by Gov. Mitch Daniels, who felt we would be adequately served by his attorney general. Knowing that we needed immediate access to legal expertise, I recruited a management team with law degrees.
That afternoon our "fake" legal department drafted new regulations to the 21st Century Fund that required recipients of those funds to reward the state in the event they had a liquidating transaction, including a sale, merger or an IPO. Our new regulations also required companies to return 21st Century funds—with a penalty—if they moved to another state.
Over the course of the next few years, Indiana reaped millions from successful Hoosier companies. Endocyte will not be required to make payments to the state on its sale because we declined to make our regulations retroactive.
Congratulations to CEO Mike Sherman. Blogger Maxim Jacobs opined, "Never underestimate the willingness of large pharma to flush money down the toilet."
Let's hope he's wrong and wish for a boundless future for this hometown product under the Novartis flag.•
__________
Maurer is a shareholder in IBJ Corp., which owns Indianapolis Business Journal. To comment on this column, send email to mmaurer@ibj.com.
Please enable JavaScript to view this content.