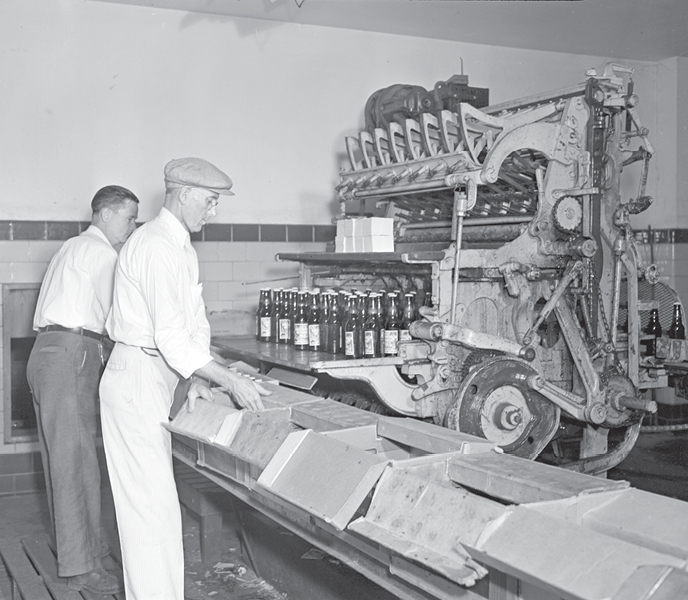 The Indianapolis Brewing Co. was founded in 1887 as the merger of three other local breweries. It did business as one of the nation's largest breweries—winning medals at the Paris Exposition of 1900 and the St. Louis World's Fair in 1904 as well as at international festivals in Italy, Spain and Belgium—until 1948 when its president went to jail for short-filling bottles and the company went bankrupt. In this photo, taken Oct. 9, 1944, workers are packaging October Ale at the company's facility at 316 Agnes St., which is now University Boulevard. Other brands produced by the brewery included Tafel, Circle City, Crown Select, De Luxe Bock, Duesseldorfer, Lieber's Gold Medal Beer, Tonica, Burgomaster, Derby, Pilsner Club, Indiana Club, Derbey and Progress Beer.
Sources: Indiana State Library, Indiana Historical Society
This photo is courtesy of the Indiana Historical Society and is part of the Larry Foster Collection. More images are available at images.indianahistory.org.
 
Please enable JavaScript to view this content.