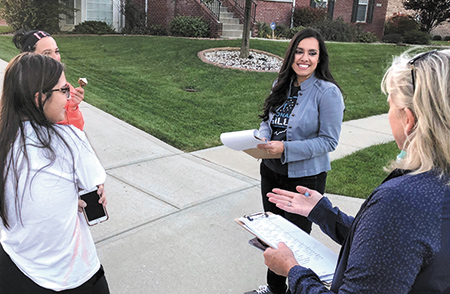 Talk of a "blue wave" of support for Democratic candidates across the country this year has spread hope to even some of the reddest parts of Indiana.
In House District 88, which includes parts of Marion, Hamilton and Hancock counties, Democratic candidate Poonam Gill and her campaign have knocked on more than 10,000 doors throughout 48 precincts. She's canvassed some neighborhoods four times, trying to reach every voter she can, even the Republicans.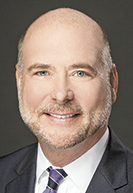 Bosma
All that effort, even though her opponent—Republican House Speaker Brian Bosma—has held the seat since 1986 and has easily won re-election repeatedly.
"It's a district that hasn't had someone at their door trying to earn their vote in a long time," Gill said. "I think you should be working hard to earn people's votes. I live here and there is an opportunity that I think you can't miss."
And Gill is just the type of candidate Democrats are excited about. She's a woman and a newcomer to politics and she's taking on an incumbent with some baggage.
But while Indiana Democrats are optimistic that this year should be better for their candidates than recent elections, Republicans aren't worried.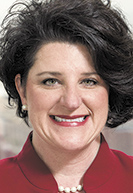 Ping
"I think the blue wave might happen in Nebraska or Iowa," said Jennifer Ping, who served as the first elected chairwoman of the Marion County Republican Party and is principal of Bose Public Affairs Group. "But I think it's going to hit a big, red wall here in Indiana."
Even Gill doesn't like the term "blue wave." And if it does occur, she said, it won't automatically sweep her into office.
"I think we have to work hard," Gill said. "It's not going to just happen."
There's no real definition of a "wave" election, but generally, it refers to a significant net increase in the number of seats controlled by a party.
And typically, midterm elections are most ripe for change. In all but two midterm elections since the 1930s, the party of the president has lost seats.
That's one reason the climate seems favorable this year for Democrats, according to John Hudak, deputy director of the Center for Effective Public Management, a division of the Washington, D.C.-based Brookings Institution.
Other factors are at play, as well, including President Donald Trump's low approval rating; the fundraising advantage many Democratic candidates have enjoyed recently; and increased interest from key demographics, including women and minorities.
But Hudak said such advantages at the national level are mostly likely to affect the U.S. House, not the Senate, where Democrats have more vulnerable incumbents.
"The blue wave would have to be absolutely enormous to carry Democrats to win the Senate," Hudak said. "I don't think that is in the realm of possibilities."
Big hurdles
At the state level, political observers say Democrats might gain a handful of seats in the House and possibly one or two in the Senate. But they say calling such results a blue wave would be an exaggeration.
Republicans won the majority in the Indiana House in 2010, taking 60 of the 100 seats, and won the supermajority—meaning more than two-thirds of the seats, or a quorum—in 2012. Today, the GOP controls 70 of 100 seats; it doesn't need any member of the minority party to be present to take action.
And the GOP has for decades held control of the state Senate, where it also now has a supermajority.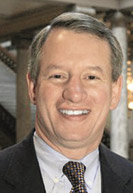 Murphy
"It would not be unreasonable to suggest there may be a little retrenchment" from the GOP's recent victories, said former Republican state Rep. Mike Murphy. "Republicans are at near historic highs in the House and the Senate."
To break the supermajority in the House, Democrats would need to pick up four seats, which some strategists think is possible, but not likely.
To break the supermajority in the Senate, they would need to pick up eight seats and maintain the three on the ballot that are held by Democrats. And that's highly unlikely. Democrats haven't won even one Republican-held Senate seat in 20 years.
The statewide races—secretary of state, auditor and treasurer—don't look good for Democrats, either. Democrats haven't held the Secretary of State's Office since 1994, the Auditor's Office since 1986 and the Treasurer's Office since 1979.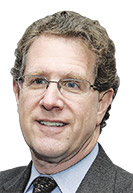 Feigenbaum
"Democrats have traditionally not performed very well in those races. When they've won, it's essentially been a fluke," said Ed Feigenbaum, editor of the politics newsletter Indiana Legislative Insight. "The odds are stacked against them."
But former Democratic state Rep. Christina Hale said she thinks Democratic voters are finally rallying and will show up at the polls.
"Our Democrats here in Indiana have discovered what's at stake," Hale said. "Traditionally, Democrats do not come out in midterm elections. It breaks my heart."
An opportunity
Back in House District 88, Democrats are hopeful for an unexpected reason. A former House intern has accused Bosma of trying to intimidate her to gain her silence about a consensual sexual encounter the two allegedly had in 1992.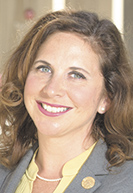 Hale
Bosma has denied the allegation and did not respond to IBJ's request for comment for this story.
But Gill isn't focused on the accusations against her opponent. As she canvassed on a recent weeknight near Geist Elementary School, she talked with residents about education, telling them she lives nearby and explaining her background is in electrical engineering, not politics.
Gill is working her way through a precinct in which Bosma won nearly 75 percent of the votes in 2016. She admitted it's probably one of the most heavily Republican precincts in the district.
But at four of the 11 houses she stopped at that evening, residents agreed to take a yard sign.

Steve Stevens, a financial planner who said he typically leans Republican, said he would read the material Gill left and consider voting for her.
"If there's a Democrat that has a great platform, I'm all in," Stevens said.
Gill said she's hears a lot of comments like that—people are at least willing to listen to her, which she sees as a good sign. One voter in Hancock County, who she said loves Trump, put her yard sign up and will vote for her because she's a political outsider.
"People don't align with just one party," Gill said. "There is a lot of gray area."
In many states, it's common for voters to support one party at the top of the ticket and have that trickle down to state and local races, Hudak said. But not so much in Indiana, where voters have shown a willingness to split their tickets.
In 2008, considered a wave election year for Democrats, President Barack Obama won in Indiana, but Mitch Daniels won re-election as governor and Democrats didn't gain a single seat in the General Assembly.
Two years later, though, Republicans gained 63 seats in the U.S. House to take the majority and the same red wave pushed Republicans into control of the Indiana House. Republicans also won all the statewide races on the ballot that year.
This year, the U.S. Senate race is at the top of Indiana's ballot. But incumbent Democrat Joe Donnelly might not help other Democrats. That's because he's been showing respect for Trump during the campaign, selling himself as a moderate. Hudak said that means Hoosiers who vote for Donnelly probably aren't doing so because of his party affiliation.
"It's going to be a tough day for Democrats in Indiana just because of how conservative Indiana is, even if Joe Donnelly emerges the victor," Hudak said.
Other factors
With about 10 days to go until Election Day and a fast-paced news cycle, political observers said a lot could still change before votes are cast.
For example, both parties have said the recent confirmation hearings for U.S. Supreme Court Justice Brett Kavanaugh have energized their base, with Democrats upset Kavanaugh was confirmed and Republicans angry about the process it took to get there.
But that could be far from the minds of voters come Nov. 6.
"The news cycle moves so fast now," Murphy said. "It can completely erase something that happened on Tuesday by Friday."
Hale said one factor that could push Democratic turnout higher is the unusually large number of Democrats on the ballot and the fact that many candidates are women and/or millennials. Seventy-two women are on the ballot, a 64 percent increase over 2014—the last midterm election.
"People are ready for some fresh blood and fresh perspective in the Statehouse," Hale said.
And if the first few days of early voting are any indication, voters are motivated. Early voting nearly tripled in Marion County and was up 530 percent in Hamilton County compared to the same period in 2014.
"That should be concerning to Republicans," Feigenbaum said.
But Murphy said there's no data showing what party those voters identify with.
"We still don't know if that is way up for Democrats or if it's way up for Republicans," Murphy said. "I don't see any proof of a blue wave yet."•
Please enable JavaScript to view this content.