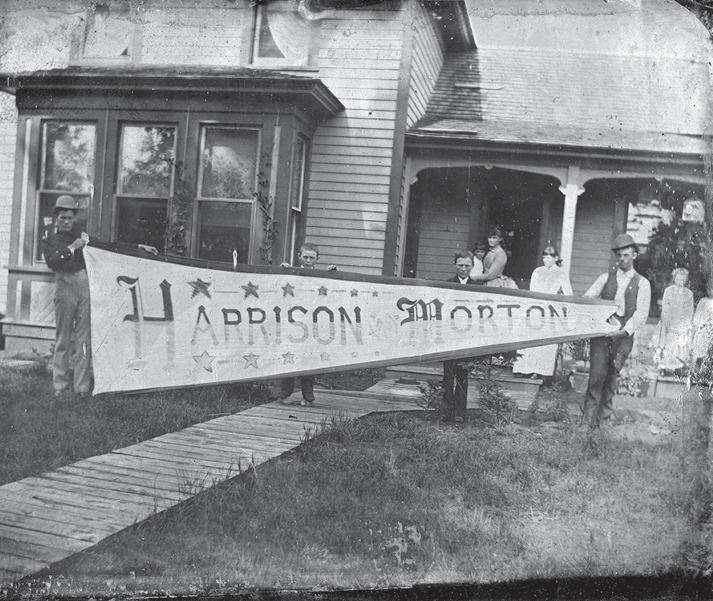 Benjamin Harrison of Indianapolis—who had been a Civil War colonel, an attorney and U.S. senator—ran for president in 1888 with running mate Levi Morton, a New York banker. The 1888 photo above shows one of the campaign's banners at an unknown location. Harrison conducted what's now considered the first "front porch" campaign, in which he delivered short speeches to visiting delegations at his home on Delaware Street and later from a platform created for him in University Park. Harrison defeated incumbent Democrat Grover Cleveland by winning the Electoral College 233-168, despite losing the popular vote by about 100,000 votes. It was only the second time that occurred and wouldn't happen again until 2000. You can learn more about the one-term president at the Benjamin Harrison Presidential Site, 1230 N. Delaware St.
Sources: Indiana Historical Society, WhiteHouse.gov, Encyclopaedia Britannica
The photo is courtesy of the Indiana Historical Society. More images are available at images.indianahistory.org.
Please enable JavaScript to view this content.