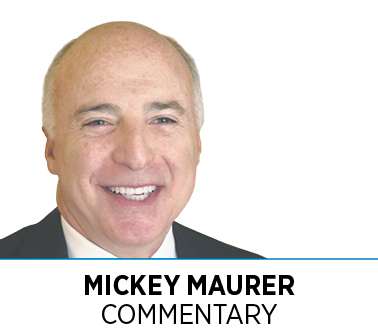 As often as you ask, "How can I be successful?" ask "What kind of successful person do I want to be?"
Justice requires that entrepreneurs contribute as much to society as they have drawn from it—balancing the books, so to speak. Gene Glick amassed a considerable fortune by providing top-quality housing for people of low and moderate income. With the same sense of community and fair play that characterized the acquisition phase of his career, he gave much of it away. His aim was to die with no money left—nothing in his safe, nothing in his wallet and just enough pennies in his pocket to provide a decent burial.
Aasif Bade is an entrepreneur out of the Glick mold. Last month I read in IBJ that Bade's Ambrose Property Group is moving ahead with plans for a $1.3 billion mixed-use development on the 103-acre former site of the GM Stamping Plant just west of downtown. This is a massive undertaking and only someone with the experience, intelligence and energy of Bade can pull it off.
Bade has completed more than $1 billion in commercial real estate transactions. Prior to starting Ambrose, he led leasing and development for the Indiana office group of Duke Realty Corp. Ambrose has completed many projects in central Indiana since setting up shop 10 years ago. Its work includes redeveloping Circle Tower and developing a massive e-commerce facility for UPS.
Bade matches my definition of a successful entrepreneur, one who not only succeeds in business but who is a staunch supporter of the not-for-profit community. He was recognized by the YMCA as man of the year in 2006. He sits on the board of directors of the Central Indiana Community Foundation and the board of trustees of the Indianapolis Zoo and Indiana University Foundation.
According to Eric Ellsworth, president and CEO of the YMCA of Greater Indianapolis, Bade did an incredible job chairing the campaign for the new YMCA in Pike Township, which will celebrate its grand opening Dec. 3. "Bade is very aggressive. He gave the campaign a lot of traction and he was a get-charging individual. He did a terrific job," Ellsworth said.
When talented entrepreneurs apply their resources and creative skills to fulfilling their obligation to give back, the results have been monumental. In large part due to Bade's efforts, the YMCA is nearly fully funded. The community need for a YMCA is borderline desperate—64 percent of students in Pike Township qualify for the free and reduced lunch program and 24 percent of the population receives food stamps.
Pike Township is a magnet for immigrant populations, with over 70 languages spoken in local schools. The residents of Pike Township face significant chronic illnesses due to inactivity and obesity. A 2013 report from the Metropolitan School District of Pike Township indicated that more than 26 percent of students were overweight and an additional 20 percent were at risk of becoming overweight.
Bade has struggled all his life with weight and can relate to the situation in Pike Township. One glance at him today would assure you that he is winning that battle after losing more than 100 pounds last year. I hope that he maintains his good health. On behalf of the community, we look forward to benefitting from the efforts of Aasif Bade for a long time.•
__________
Maurer is a shareholder in IBJ Corp., which owns Indianapolis Business Journal. To comment on this column, send email to mmaurer@ibj.com.
Please enable JavaScript to view this content.