Should the White House be permitted to take action against a reporter that frustrates the president?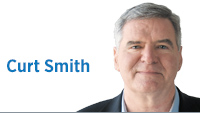 Tension between any president and the news media is inevitable. Presidents seem to believe the oath of office commits them to vanquish those three 'isms" that most threaten America—communism, socialism and journalism.
All jokes aside, managing such tensions must be an important part of each administration's communications strategy. On this score, the Trump administration mishandled the flap between CNN's Jim Acosta and President Donald Trump during a recent news conference.
It's true Acosta, seemingly aptly named as one who accosts, is a weak poster child for the First Amendment and freedom of the press. But still, the administration and the president need to communicate its policies and beliefs in a manner to reveal any harmful media bias, not to win the media sympathy.
As a recovering journalist and former U.S. Senate communications director, let me suggest how this might better occur in the future.
First, we must remember the First Amendment belongs to the American people, not the news media. True, Jim Acosta is an American, but he has no extra rights because he works for a powerful news network or has an elite perch as a credentialed White House reporter. The five freedoms protected by the First Amendment are absolutely essential to protecting our liberty. They are not a special license for CNN, Fox News or any other business gathering and disseminating information for profit.
Second, decorum does matter. As noted by Brit Hume, a long-time White House reporter for ABC News and a Fox News anchor and commentator, Acosta went way beyond the standard "ask a tough question" and pursue a follow up question. He challenged the president's views and sought to grand stand, even to the point of rudely brushing off a young intern directed to take the microphone to the next questioner.
Third, regarding decorum, remember the White House is the president's home. Given the nature of the work, they "must live above the store," as Ronald Reagan once wryly observed. True, this was a public event related to the president's official duties, but presidents get to set the tone. They can have large news events open to all White House credentialed reporters working at the White House, or they can invite select journalists into the Oval Office for more limited access. People like Acosta risk causing less access for all journalists by being such bloviating bores.
Finally, remember the administration limited Acosta, not CNN. And, of course, the White House could not in any practical way prevent Acosta from reporting on or commenting upon Trump or his policies. President Richard Nixon's plumber's unit, so named to fix media leaks, tried that and went to jail.
Fortunately, a Trump-appointed federal judge cooled things off by directing the White House to restore Acosta's credentials on a narrow, procedural ground rather than ruling on CNN's unfounded broader First Amendment claims. As cooler heads prevail, let's let Trump be Trump and let's let good journalists report on him under our robust First Amendment so we can all decide for ourselves what we think about this president and his policies.•
Click here for more Forefront columns.
__________
Smith is president of the Indiana Family Institute and author of "Deicide: Why Eliminating The Deity is Destroying America." Send comments [email protected]
Please enable JavaScript to view this content.