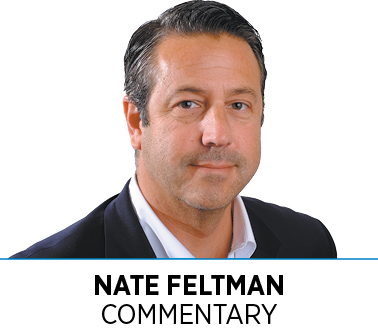 In previous columns, I wrote about the many reasons Amazon should pick Indy for its massive HQ2 project. We now know Amazon opted for New York City; the Washington, D.C., metro area; and Nashville, Tennessee.
By all accounts, the deciding factor was talent. That is, Amazon located in cities where its leaders believed they could attract sufficient numbers of qualified employees to drive their business. Although metro Nashville has a population similar in size to Indy's (about 2 million people), its population is growing twice as fast as here.
So what do Indy and Indiana need to do to move into the top-tier talent cities? In other words, how does Indy start attracting talent from all over the country and world in larger numbers? While there are no silver bullets, there are a number of important bills that will be introduced in next year's Indiana General Assembly, as well as important private initiatives, that could help us retain and attract more talent:
A bill to be introduced by Sen. John Ruckelshaus will be aimed at keeping more of our college graduates in-state by providing students with better information regarding job opportunities in Indiana and other benefits of living in Indiana after graduation. While better communication and engagement with soon-to-be grads is critical, the General Assembly should consider adding more teeth to this bill to further entice grads to choose Indiana, including the thousands of international students who choose to attend college here.
The enactment of strong hate crimes legislation will send the world a positive signal about Hoosiers and further support our moniker of Hoosier Hospitality. If we want to attract the best talent and jobs to our state, we must strive to be inclusive and seek diversity. It's time to join 45 other states that have passed hate crimes legislation, which punishes those crimes involving threats, harassment or physical harm that are motivated by prejudice against someone's race, religion, national origin, ethnicity, disability, sexual orientation or gender identity.
Amateur and professional sports have played a significant role in our growth over the last four decades. Our city and state have rightly invested in sports facilities for the Colts, Pacers and Indians to make Indy a major-league city with entertainment options that are helpful in attracting and retaining talent.
Soccer is America's fastest-growing sport and is especially popular among millennials. Nashville, Cincinnati, Columbus and Kansas City all boast Major League Soccer teams. The Indy Eleven has established professional soccer in Indy and could make the leap to the MLS if a soccer-specific stadium is supported by the city and state. Now is the time for us to support the world's most popular sport before the MLS expansion window closes.
Purdue University President Mitch Daniels continues his work to improve our state by focusing on the talent gap. He has begun an initiative to identify Purdue grads living outside Indiana who might consider moving back for the right opportunity. The time is right to put this initiative on steroids at all our great universities and connect their graduates to employers in our state who are desperate for talent.
Indiana has made great progress in terms of our competitiveness for business investment. Our focus now must be on retaining and attracting talent. Every legislative initiative that comes before next year's General Assembly should be measured in terms of whether the idea will improve our ability to retain and attract people.•
__________
Feltman, an attorney and former secretary of commerce for the state of Indiana, is a shareholder in IBJ Corp., which owns Indianapolis Business Journal. To comment on this column, send email to nfeltman@ibj.com.
Please enable JavaScript to view this content.