Should Indiana move to the Central time zone?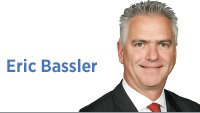 The time is now for Indiana to be on Central time, as it would help Hoosiers live healthier and more productive lives.
To address this issue, I will propose a resolution during the 2019 legislative session to petition the U.S. Department of Transportation to return Indiana to Central time. This resolution will not affect daylight saving time.
There are several reasons why Indiana should be on Central time.
Health and well-being of adults: Studies have shown that having a "late sunset" (as Indiana does on Eastern time) can lead to residents getting less sleep, causing a 17-30 percent greater likelihood of being overweight or obese. This leads to more cases of diabetes, cardiovascular diseases, strokes and certain types of cancer like breast, colorectal and prostate. In addition, people living in "late sunset" areas have 3 percent less in per-capita income due to lower productivity.
Health and well-being of children: The negative effects a "late sunset" area can have on sleep also impacts children. With insufficient sleep, children are more likely to arrive to school late or not at all. When they do arrive, they are less attentive, having a negative impact on their education. Furthermore, many Hoosier children stand on the side of streets, roads and highways each morning in the dark waiting for their school bus. These areas, especially in rural communities, are often poorly lit, putting students in unnecessary danger. Central time offers an hour of daylight during this time, which would help increase visibility and decrease risks. Along with increasing safety for students, an additional hour of sunlight in the morning would help lift fog and melt ice. This would benefit our children by reducing the need for two-hour delays.
Hoosier businesses: Commodity Flow Surveys show more than 50 percent of Indiana import and export interactions are with states west of Indiana. As the center of the U.S. population continues to shift to the west and south, Hoosiers will continue to do more business in Central, Mountain and Pacific times zones. Hoosier employers often share a significant portion of health care costs. The increase in health issues mentioned above leads to higher employer expenses. Additionally, with advances in technology, the argument that businesses need to be on New York City time is simply outdated.
Geography: Currently, the sun isn't even close to being overhead at noon as it should be. On Eastern time, the sun is overhead at approximately 12:42 (winter solstice), 1:36 (spring and fall equinox), and 1:52 (summer solstice). On Central time, the sun would be overhead during these key times at approximately 11:42, 12:36 and 12:52. Geographically, Central time makes sense.
Seasonal activities: In the summer, fireworks often start after 9:30 p.m. County fairs are negatively impacted as are evenings around the campfire and stargazing.
Hoosiers should live in a state that values health and well-being, promotes strong commerce and protects our youngest citizens. The time is now for Central time.•
Click here for more Forefront columns.
Hoosiers should live in a state that values health and well-being, promotes strong commerce and protects our youngest citizens.
__________
Bassler of Washington represents District 39 in the Indiana Senate. Send comments on this column to ibjedit@ibj.com.
Please enable JavaScript to view this content.