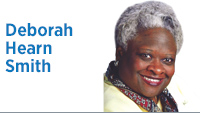 As 2018 comes to an end, it is only natural to reflect on the year's events. What lessons did we glean from the year? What new learning? Certainly 2018 was full of happenings to consider as we look to 2019.
The biggest source of pain and dismay for the year for me is the escalating gun violence against and by our children. The loss of innocence and safety for our children cannot be regained.
The next source of pain in 2018 is the impact of drugs and hopelessness in central Indiana. Young men and women have lost faith in a brighter future and have taken the route of becoming a user or provider of drugs, both as a survival strategy. This has made our city a violent place for us all.
Organizations that serve youth are being required to meet the needs of funders and institutions—and not children. Scarce dollars are being redirected from services and programs to fundraising. Education suffers the same malady. Both are measuring outcomes but not some key factors like empathy, kindness, self acceptance and grit that are necessary for a well-rounded adult. These are hard to get a handle on, so we just hope they are happening. The events of 2018 let us know they are not. When Johnny can read but does not value life, we have 2018.
All my concerns about the year just past relate to how our children are doing. This is my wish list for 2019. Nothing in it is simplistic or achievable overnight, but each points in an important direction.
First is economic growth. Much of what our children need is a stable home environment. Parents have to be able to provide for their children. A focus at both the local and state level should be to encourage business development that will provide full time jobs with a living wage.
Second on my list is health care. Although it's not popular, I support universal health care. Without health care families cannot thrive. Under the current system, once a family pulls itself up out of the first level of poverty, they lose health care. The result is sick children, only crisis-based medical care and often poor school attendance. Health care is about economic, education and family stabilization.
Bridging my second and third wish is comprehensive mental health services as a part of basic health care. The lack of adequate mental health services is the root cause of many of the painful incidents of 2018.
Third is my ongoing concern about the role of guns in today's world. As the daughter of an avid outdoorsman, I do not support banning all guns. I do support background checks and a ban on assault weapons. It is time to have a reasonable conversation about the role of guns in today's world.
Education and youth programs beyond the school continue to be on the top of my list for 2019. It takes a village for children to feel safe, loved and valued. I will always be a member of a child's village.
Wishes are simply dreams, and dreams are done while sleeping. So 2019 will find me fully awake and actively engaged and involved with individuals, groups and organizations that share my values. I will speak out; I will be in service with those making a difference on the grassroots level. And when necessary, I will stand alone, for it's the only way to be true to my core.•
Click here for more Forefront columns.
__________
Smith is former CEO of the Girl Scouts of Central Indiana. Send comments toibjedit@ibj.com.
Please enable JavaScript to view this content.