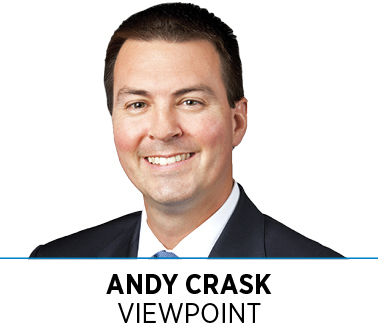 A mid-2018 study by the Indiana Business Research Center found more people are moving to central Indiana than any other region in the state. Globally, there is a growing preference for life in urban epicenters; today, more than 54 percent of the world's population resides in urban areas, a figure that could reach nearly 70 percent by 2050, according to a United Nations study.
In Indianapolis, population growth will expand opportunities for consumers and businesses, while also causing a shift in the way we approach urban planning. Taxed energy systems and underdeveloped mass transit are only a few of the issues we need to address.
Increasing the rate at which we adopt "smart city" technology that enhances connectivity, improves quality of life, and better supports urban population growth is paramount for urban planners in Indianapolis. This technology will enable everyday systems and structures to work with—and for—the residents who use them, increasing the economic, social and environmental efficiency within the urban ecosystem.
'Smart' infrastructure
Infrastructure is no longer limited to the city's physical assets, such as roads, streetlights and sewers. Instead, it encompasses the invisible data networks that connect, enhance and control physical fixtures.
Smart infrastructure manifests in smart buildings that automate lighting, HVAC and security systems. Smart water infrastructure can monitor and diagnose underground problems, such as leaks and stoppages, and optimize water distribution. Soon, autonomous vehicles will shuttle people around the city, and smart parking meters will advise drivers of real-time parking availability.
The infrastructure to make 5G network capabilities—a key smart city indicator—a reality is already in place in Indianapolis. Using it will enable faster connections, quicker responses and increased data storage capacity.
Power of partnerships
Putting smart technologies to work in Indianapolis will require strategic partnerships among government, corporate and private stakeholders. Those working in tandem to guide the city in its digital transformation might find inspiration from others whose partnerships are creating tangible results.
◗ Singapore is rolling out one of the world's largest smart city initiatives, the $2 billion Smart Nation, whose data network will be used by both government and businesses to offer to residents services such as predictive health care and cashless transactions.
◗ London, through private partnerships, deployed Infrared SmartEye sensors in more than 3,000 parking spaces that aggregate parking spot availability, transmit it to the ParkRight mobile app, and provide drivers a real-time map of available spaces.
◗ The Dallas Innovation Alliance, a private-public coalition, installed smart LED lightbulbs throughout the city to capture data on air quality and traffic congestion.
Accessibility
To create a sustainable urban environment, Indianapolis planners must ensure that smart city technologies are accessible to residents. Through smartphones, TVs, tablets and wearable devices, residents must not only be aware of, but also comfortable with, the smart infrastructure around them. Voice assistants, "smart" signage and responsive streets will allow people of all ages and abilities to thrive in a smarter Indianapolis.
By implementing smart technologies, our city's business and civic leaders can reshape the urban environment, fuel economic growth and mitigate the problems created by rapid population growth in the city center. Investment in modernization efforts, while crucial in facing short-term challenges, will also lay the groundwork for a more sustainable place to live, work and do business for future generations.•
__________
Crask is Indianapolis market president for Bank of America Merrill Lynch.
Please enable JavaScript to view this content.