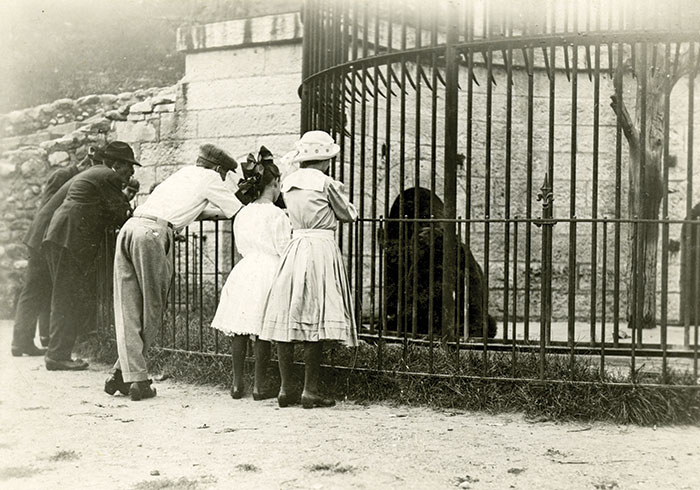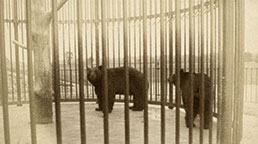 Paul, Louise and Elinor Carpenter check out a bear on Sept. 24, 1911, at what is now Riverside Park. The area was known as The Bear Pit (the smaller photo was taken in 1901), but the bears weren't the only animals featured at the park. At that time, it also had foxes, eagles, a monkey, 12 alligators and eight deer. The Riverside Amusement Park—which brought roller coasters and other rides to the park—opened in 1903 and closed in 1970. The park, which today features golf courses and other sports facilities, will soon be getting an amphitheater.
Sources: Indiana Historical Society, HistoricIndianapolis.com
Credit: Photos are courtesy of the Indiana Historical Society and are part of the Louise Carpenter Stanfield Family Collection. More images are available at images.indianahistory.org.
Please enable JavaScript to view this content.