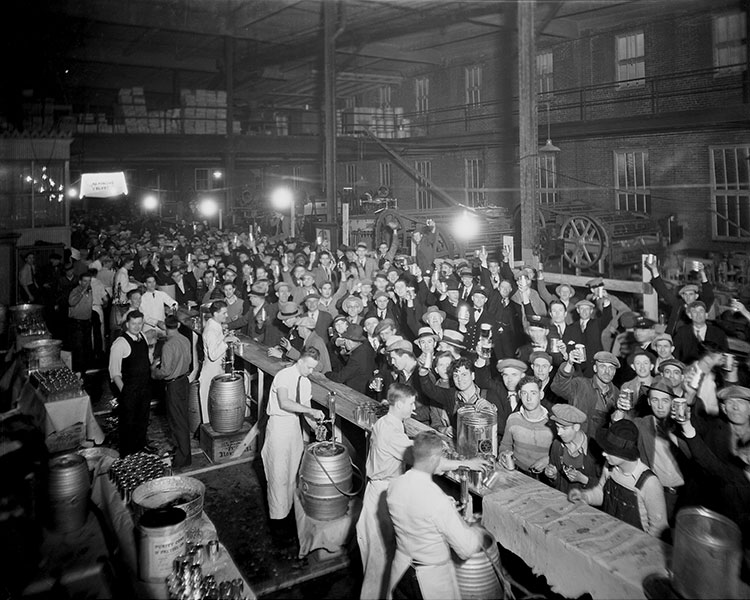 The 21st Amendment was ratified on Dec. 5, 1933, ending Prohibition and allowing breweries across the United States to reopen. This 1934 photo is thought to be from the celebration at the formal reopening of the Terre Haute Brewing Co. The brewery opened in 1837, closed during Prohibition, reopened and shut down again in 1959. Nearly three years ago, a group of business partners purchased the brewery and relaunched it in the same location with the same name. The company claims to be the second-oldest commercial brewery in the country and is one of many craft brewers in the state. One of the largest is Sun King Brewing Co., which you can learn more here.
Sources: Indiana Historical Society, WISHTV.com, Terre Haute Brewing Co.
Credit: The photo is courtesy of the Indiana Historical Society and is part of the Martin Collection. More images are available at images.indianahistory.org.
Please enable JavaScript to view this content.