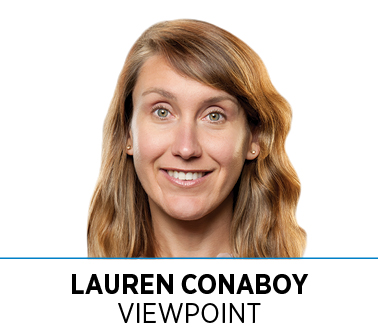 In 2017, our country lost more than 115,000 lives to overdoses and suicide. As a result, the United States is in the midst of the most sustained downward trend in life expectancy since the early 1900s—and it appears we are not out of the woods yet.
According to a 2017 National Safety Council survey, 70 percent of employers reported their business had been affected by prescription drug abuse. The Centers for Disease Control and Prevention estimates costs for prescription opioid misuse at $78.5 billion each year.
The chilling trend has left families, communities and businesses searching for answers. As we continue to combat this issue from all angles, here are three ways elected officials can help stem the tide on addiction and mental health in 2019.
◗ Include mental health in health coverage. If there's ever been a time to emphasize the importance of access to mental health and addiction-treatment services within insurance plans, it's now. Today, it is estimated that one in five Americans struggles with mental illness and that almost 50 percent of adults who would benefit from care are not receiving treatment for mental health conditions because of costs.
Our experience serving those with mental health and substance abuse disorders is that many sufferers do not know they would benefit from help until seeking help is essential.
At that point, if patients do not have coverage, their conditions often worsen, resulting in more expensive treatment. For some, the delay in access can be too late.
◗ Treat the whole person. More than 40 percent of people who die by suicide have visited their primary care doctor within a month. And nearly 70 percent of adults with a mental illness have one or more treatable chronic physical conditions. We cannot keep treating symptoms or disease states in isolation.
Continuing to advance policies that move the health care system toward care integration, or treating the whole person, is a critical step toward systemically addressing the opioid and mental health crises.
◗ Break down regulatory barriers to health IT. Telehealth holds the potential to lower the use of unnecessary services, while getting patients the care they need—quicker and more conveniently.
Telehealth also has immense potential for advancing access to mental health and addiction treatment and recovery services. Fortunately, lawmakers are taking great strides in this direction, with much work still to be done to truly accelerate tech-enabled health care delivery.
Thankfully, lawmakers—both locally and at the federal level—have fought hard to identify and implement state-of-the-art solutions to addiction and mental illness. Still, collectively, we can do better to ensure those struggling with addiction and mental health services receive timely, life-saving care.
Through safeguarding access to care, treating the whole person and advancing health IT, we can improve our health care delivery system, help the economy, and, most important, ensure that the best science of care is accessible to those in need.•
__________
Conaboy is vice president of national policy at Centerstone.
Please enable JavaScript to view this content.