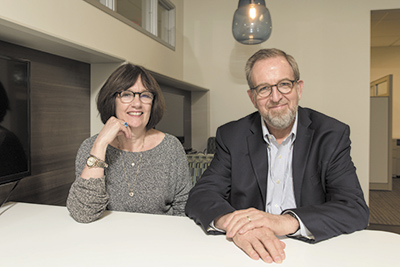 Activate Healthcare, a 10-year-old Indianapolis company that provides primary-care clinics inside or near businesses to help them control medical costs, has been bought a Denver-based company.
The acquisition by Paladina Health was announced Wednesday morning in a joint statement. The transaction price was not disclosed.
Activate Healthcare had revenue growth of 74 percent between 2015 and 2017. It has been named several times to IBJ's Fast 25 several times, most recently in 2018 when it was ranked the 18th fastest-growing firm in the Indianapolis area.
The companies are similar in size, with about 250 employees each. Activate Healthcare has operations in 12 states, and annual revenues of between $40 million and $50 million. Paladina Health has operations in nine states but declined to disclose revenues.
Both companies will keep their brands, and no employees will be laid off as a result of the deal, both companies said. Activate Healthcare is based at 9302 North Meridian St.
The deal will give the combined companies a larger platform for growth, as employers are looking for ways to manage health-care costs, often by setting up wellness programs and primary-care clinics.
"We're ready for the next stage of growth," said Peter Dunn, co-founder and principal of Activate Healthcare. He will continue to manage the Activate operations, along with co-founder Debra Geihsler.
The deal came about because Activate Healthcare's major investor, Spring Mountain Capital, a private equity firm in New York City, was looking to liquidate after five years of backing, prompting the company to look for another owner.
Activate Healthcare officials had conversations with several investors. "After a number of important conversations, a clear winner emerged," Dunn said.
Paladina Health is backed by New Enterprise Associates of Menlo Park, California, one of the nation's largest venture capital firms.
Chris Miller, CEO of Paladina Health, said his company was looking to grow, partially through combining "with like-minded" companies.
"Activate jumped out immediately as having much the same culture values … and a similarity in terms of the types of clients they serve," Miller said.
Together, the two companies have about 100 clinics, servicing more than 170,000 patients in 18 states.
Activate Healthcare, founded in 2009, sets up small clinics for businesses, giving their employees ready access to care and helping the customers to lower health care costs. Typically, organizations pay a fixed amount per month or per worker and family member who has access to the clinic. Members and their families generally have unlimited primary-care access at no cost. Customers include IndyGo, Major Tool & Machine and the International Brotherhood of Electrical Workers.
Please enable JavaScript to view this content.