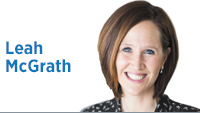 "What will be the next thing that challenges us, Toby? That makes us go farther and work harder? You know that when smallpox was eradicated, it was considered the single greatest humanitarian achievement of the century? Surely we can do it again," fictional President Jed Bartlett said in one episode of TV's "The West Wing."
It's those kinds of scenes that quickly captivated my 14-year-old son, who recently discovered "The West Wing" on Netflix. As a family, we've enjoyed binge-watching episodes that have left us laughing, debating, lamenting and questioning—feeling inspired and later tired from staying up too late clicking "play next episode."
"The West Wing" first aired in September 1999, almost 20 years ago. We finished season one over the holidays, and it covered topics like immigration, school choice, domestic terrorism, addiction, and AIDS assistance for African nations.
The show has engaged my son on the problem-solving side of policymaking, which doesn't get as much coverage these days as the political. It has led to some interesting discussions, giving us a slice of insight into what matters to a young person growing up today.
After watching a few episodes, our son turned to us and almost jokingly asked, "What have you guys been doing for 20 years? It's the same debate."
I've been thinking about his question since he posed it.
While our national debate can seem permanently stuck in partisan bickering, our state is eons ahead of where we were 20 years ago in government efficiency, infrastructure investments, fiscal health, workforce training, global competitiveness, technology prowess and quality-of-life focus. There's a general sense that things are moving in the right direction.
But some issues will never be fully resolved, and that's OK. There are issues we should always be talking about: questions about how to improve education for all, how to compete in the global economy, how to best prepare a workforce for changes ahead, how to protect ourselves and our county, how to deliver government in the most efficient and effective way, and the list goes on. These issues should never be considered "done."
But there are some debates I hope we can come to some agreement on soon. Gov. Eric Holcomb is right that it's time to pass hate-crimes legislation for all, and that we should pay teachers more.
At a national level, we should stop shutting down the federal government as a strategy in policymaking. It should be a last resort, not an annual tradition. We should develop a strategy for our debt management as a country. We should make some hard decisions on immigration, securing our border and defining a path for those already here. Every student should feel safe in school. It's time.
Watching "The West Wing" with our children has reminded me also of the important role our leaders play in setting aspirational goals. Those leading need to have ideas and a vision, an ability to inspire. Give us a star to aim for, a hill to climb, a glimpse of what's possible, and encourage us to seek that next great humanitarian achievement.
We have great examples of this kind of leadership here in Indiana. Our governor and my mayor are two examples. My son is pretty inspiring, too. Isn't it great that there are 14-year-olds thinking about these big questions? I asked him what he would recommend.
Here's what he wrote: "Man up! Stuff doesn't get accomplished without some people being uncomfortable. Ideas and viewpoints aren't spread and improved upon without disagreement. Yes, we have gotten better. But we can do more. Politicians need to remember their why, then do."
Now, what's next?•
Click here for more Forefront columns.
__________
McGrath is deputy mayor of the city of Fishers and is vice chairwoman of the Indiana Republican Party. Send comments to ibjedit@ibj.com.
Please enable JavaScript to view this content.