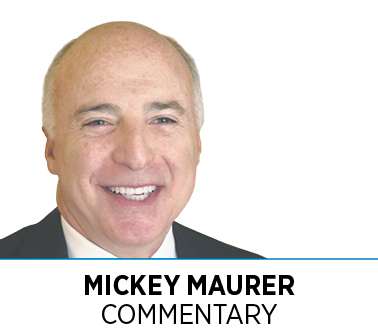 I was honored to participate in a couple of "unbiased" official political polls that graced my email inbox this month.
I received this email from the Democrats:
Subject: Democratic Poll 4824570
BREAKING: TRUMP SHUTDOWN SET TO BE LONGEST IN HISTORY
Please confirm before midnight: Do you support Trump's shutdown? NO!! or YES
Trump's childish temper tantrum has gone on long enough. 800,000 American workers have gone without pay long enough. Republicans' fabricated border "crisis" has gone on long enough. Our Democrats are making major moves to END the despicable Trump Shutdown.
Will you take the one-question poll and answer our leaders' call before midnight tonight?
And from the Republicans:
POLLING SUBMISSION SCIENTIFIC OPINION POLL: Do you have a favorable opinion of President Trump's Address to the Nation?
We've already seen an unprecedented effort from those on the Left—and in the crooked media—to obstruct President Trump's America First agenda at every turn …
Now, the obstructionist Democrats have taken control of the House, and they refuse to end the government shutdown and secure our southern border. That's why your answer to the poll above is so critical.
Help the Committee to Defend the President have President Trump's back, defend him from attacks, and re-elect him in 2020!
These polls and the games both major political parties are playing are laughable—and sad. The issue is that President Trump and his Republican base insist on more than $5 billion in funding for a border wall. The Democrats have refused, arguing that the wall would be less efficient than a varied approach to border security. Both parties have deemed this issue more important than a functioning U.S. government. Efforts at compromise have been futile and pathetic.
Why don't we take our own poll? Let's ask our Indiana congressional delegation— representatives from both parties—why Congress cannot or does not wish to force a compromise while our economy is oozing its way to ruin and with it our pride, our well-being and our democracy. Yes, our democracy, particularly if we allow our chief executive to seize power by declaring a national emergency when none exists.
Who among our representatives has the courage to express independent judgment—and reason—and don the cloak of statesmanship worn by former Republican Sen. Richard Lugar and former Democratic Rep. Lee Hamilton?
Throughout his career, Lugar's daring and innovative leadership rallied his colleagues on important issues of the day. In 1985, as chairman of the Senate's Foreign Relations Committee, Lugar offered legislation that imposed sanctions on South Africa during its time of apartheid. He bucked the president (sound unfamiliar)? Lugar met with President Ronald Reagan, who indicated he would not sign the bill. It was the only Reagan veto on a foreign policy question that was overruled by Congress. The riff between Lugar and Reagan did not endure. In 1988, his last year in office, Reagan referred to Lugar in a recorded endorsement as the Senate's leading intellect, a great Hoosier and a great American.
This is the leadership I expected from Sen. Todd Young. Sen Young, someone in the Senate will place his allegiance to the United States of America above his party and his president and have the spine to act on this principle and lead his colleagues. You said people didn't send you to Congress to shut down the government. Why can't that someone be you?•
__________
Maurer is a shareholder in IBJ Corp., which owns Indianapolis Business Journal. To comment on this column, send email to mmaurer@ibj.com.
Please enable JavaScript to view this content.