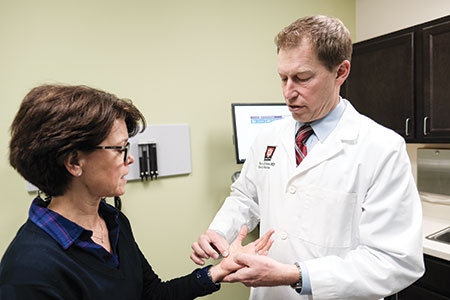 Dr. Kevin Gebke, a family-practice physician with Indiana University Health, has a "fantastic bedside manner." He is "patient-friendly and very professional." He is a "very fine diagnostician." He has "exceptional relationship skills."
You can find these glowing comments, and dozens of others, on IU Health's "Find a Doctor" website, which began posting patient comments in December. It's the second Indianapolis hospital system to jump into the fray—Community Health Network began posting reviews two years ago—in a quest to win prospective patients and boost transparency.
Already, IU Health has posted more than 50,000 comments, based on patient surveys it had been collecting for about a year, for hundreds of doctors across its statewide system.
But for patients scrolling through the health system's site, trying to compare doctors could seem like an exercise in wading through superlatives. The vast majority of comments are relentlessly upbeat, praising the doctors' bedside manner, listening skills, kindness and ability to explain medical procedures.
Gebke's webpage includes dozens of laudatory comments from patients, and only a few mildly critical ones—including one or two about the tight parking at his clinic, located on the first floor of the Artistry apartment complex on the east side of downtown. His patients give him 4.8 stars out of a possible five.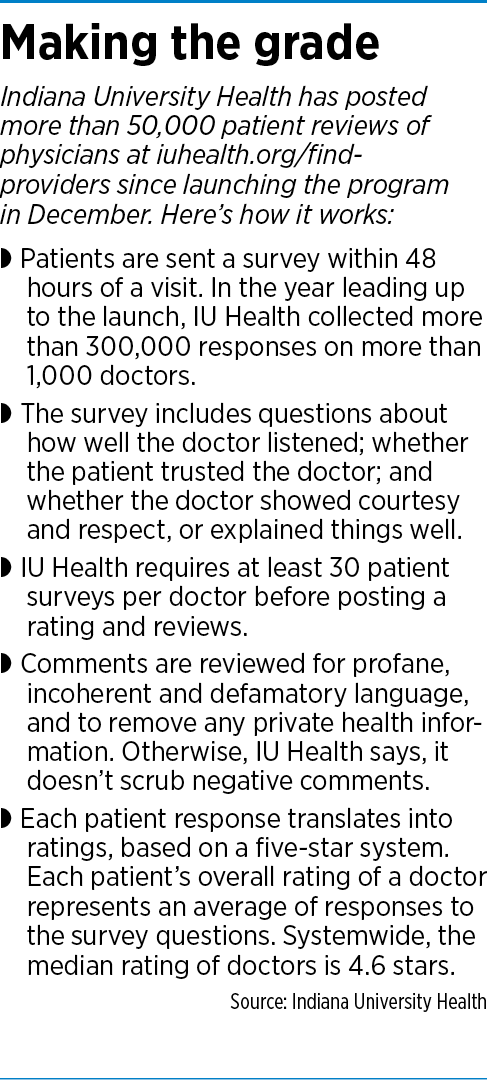 It seems clear, from scrolling through the comments, that many of his patients like him. But the comments are all anonymous, making them impossible to verify.
Gebke, who has been practicing for 19 years, said he welcomes the "real-time feedback," which he says gives him a chance to address any possible problems.
"I think the approach that most of us have taken is, it's an opportunity to improve on challenges that our patients perceive and that we might not even be aware of," he said, "whether it's parking or our front-desk person being distracted by a mobile phone. I think it's the world we live in right now."
IU Health is the nation's latest health system to begin posting patient comments, a growing movement pioneered by the University of Utah Health Care in 2012. The academic medical center, based in Salt Lake City, said traffic to its online physician profiles nearly quadrupled just 18 months after the experiment began.
Dr. Vivian Lee, CEO of the University of Utah Health Care and dean of the University of Utah School of Medicine, said the health system quickly found patients were eager for a chance to unload.
"We learned that patients don't like to be kept waiting," she wrote in the Harvard Business Review in March 2016. "They want a clinician who is willing to listen and connect with them, and to communicate clearly. They want to have a say in decisions made about their own health—which is exactly what our organization gave them in 2012 when we became the first academic medical center in the country to put our patient reviews online, complete with unedited comments and an accessible five-star ranking."
Since then, dozens of other health systems have begun posting patient comments, including the Cleveland Clinic, University of Pittsburgh Medical Center, Wake Forest Baptist Health and Duke University Medical Center.
Now trending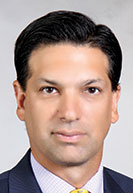 Ragone
Today, patients increasingly are using online reviews to evaluate physicians. A 2018 study by research firm Press Ganey found a majority of consumers research a physician on the internet, even after receiving a referral from a primary care provider. Another research firm, Software Advice, said more than 77 percent of respondents in a 2016 survey said they use the reviews as their first step in finding a doctor.
IU Health and Community aren't likely to be the only Indianapolis hospital systems offering reviews for long. Several others, including Ascension St. Vincent and Franciscan Health, say they are considering it.
"At Ascension, we encourage feedback, including ratings and reviews from all patients as a way to learn about their experience," said Nick Ragone, chief marketing and communications officer for the St. Louis-based system, parent of St. Vincent.
He said the system is evaluating "the best approach" for posting patient ratings and reviews that takes into account patient privacy and value for consumers.
Some health consultants say the pressure is building on the holdouts to get in the game.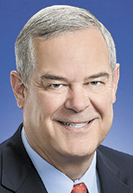 Abel
"I think in today's world, what I hear from hospital leadership is, they like the feedback on their employees," said Ed Abel, director of health care practice at Indianapolis-based Blue & Co., an accounting and consulting firm. "It's a tool that helps them evaluate their medical staff and could help prospective patients make decisions."
Most health systems routinely survey their patients after every visit, so it wouldn't be a huge step for some to start posting the comments. In addition, the Centers for Medicare and Medicaid Services pushes hospitals to gather patient feedback, which goes into the scores the federal agency uses to rate hospital quality.
Internal resistance
Community Health began publishing comments in January 2017, four years after beginning to survey all its patients.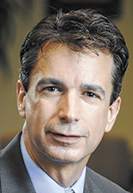 Perry
"We had a wealth of knowledge in terms of patient surveys we had," said Dr. Clark Perry, Community Health's medical director for service excellence. "We had this whole bank of patient comments regarding every provider."
The biggest hurdle, he said, was convincing skeptical doctors that posting comments was in everyone's interest.
"They said, 'How can a patient rate me? I went to medical school. I have all this training,'" Perry said.
Community Health organized lectures for doctors, pointing out the benefits of posting the reviews: letting patients know they were listening and helping prospective patients find a new physician.
Perry explained in the lectures that Community wasn't asking patients to evaluate a doctor's medical skills, but to weigh in on whether a physician stayed on time for patients' appointments, listened to their problems, took time to explain things, and treated them with respect.
Two years later, Community Health has published thousands of reviews, most with favorable comments. The median rating for its physicians is 4.83 stars out of a possible five, Perry said. He said the system does not cherry-pick only the best comments or scrub unfavorable ones.
The move by health systems to post online patient reviews is partially a response to outside ratings services, such as Yelp, Healthgrades and RateMDs. Many of those websites allow anyone to post a review without verifying that the reviewer was actually a patient.
Angie's List, based in Indianapolis, also offers ratings and reviews for doctors and dentists. A company spokeswoman said the reviews follow the "same procedure and vetting" as all its professional ratings, and that it does not allow anonymous reviews.
Some of the ratings websites have long irked doctors, who felt they were being unfairly attacked by anonymous, unverified posters. In some cases, a site published only a handful of reviews on each doctor, so one bad review could pull down the score.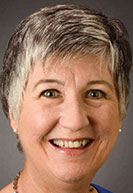 McAteer
Dr. Mary Ian McAteer, a pediatrician and past president of the Indianapolis Medical Society, said she has run into repeated trouble with reviews on Healthgrades, which she said posted an inaccurate review of her when she was between practices.
"I noticed I had one negative review out of five total, which pulled my score down significantly compared to other doctors," she said. "The date of the review was a date that I was not practicing. I notified the website about the date discrepancy, but they informed me that the review was accurate from their information. They suggested I write a comment."
'Customer friendly'
But if online comments rankle some doctors, it's not an issue they are crusading against. A spokeswoman with the state's largest physician association, the Indiana State Medical Association, said she "hasn't been able to identify any members who are well-versed or interested in the subject."
At IU Health, administrators have been studying how to be "more customer friendly" for nearly two years, said Jeremy Rogers, the system's executive director of digital marketing and experience.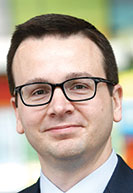 Rogers
The first big push began in late 2017 when IU Health launched the ratings portion of its patient surveys. Since then, the health system has published the star ratings on more than 1,200 physicians in its network.
"In parallel, we knew that the ultimate goal was to publish the reviews, too, because patients value the ratings, but they really want to be able to read the direct comments and feedback from other patients," Rogers said.
So for the past year, the system has been building a way to turn a mountain of patient surveys into a series of online comments. The surveys include questions like how well the doctor listened, whether the patient trusted the doctor, and whether the doctor showed courtesy and respect.
IU Health said it reviewed the survey comments for profane, incoherent or defamatory language. Officials also removed all private health information, including specific treatments or conditions. And in a bow to patient privacy, they also removed all the names, leaving the comments anonymous.
What was left was overwhelmingly positive, with thousands of comments about the friendliness, approachability and helpfulness of the doctors. The median rating for the entire staff of IU Health physicians is 4.6.
"What we found is that patients generally do like their providers," Rogers said. "If they didn't, they typically would go elsewhere. … You're rating your particular doctor by name, and that is why I think the scores are as positive as they are. Plus, we have very skilled physicians and they should get high reviews."
At Gebke's clinic, the staff keeps an eye on the reviews. Even though most are positive, a few complain gently about long wait times or difficulty finding a parking space.
Gebke said he doesn't mind the feedback but thinks some of his colleagues might not share his view.
"Most of us in medicine are Type A personalities, where we won't look at 49 glowing reviews," he said. "We'll take a look at the one negative one and dwell on it. I think that's what people worry about, is that they'll be judged on the negative ones."•
Please enable JavaScript to view this content.