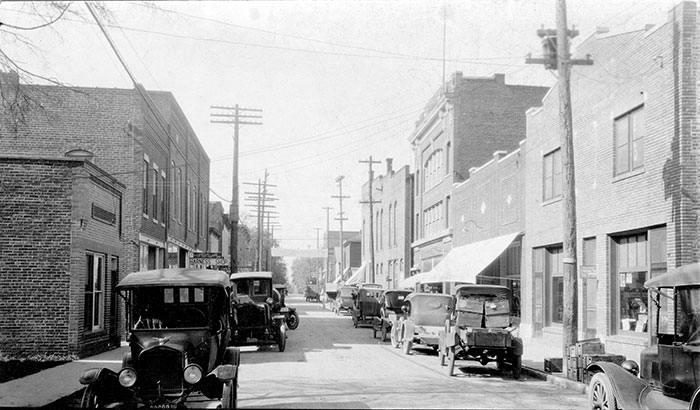 Greenwood was a largely residential settlement in its early years. Retail did not begin opening until 1845, but soon a commercial corridor developed along West Main Street. This 1920s photo shows the block between South Madison Avenue and Brewer Street, looking west. The buildings along the left side of the photo (the south) remain today. Where the Harness Shop is located in the historic photo now sits Bella Vita Boutique. On the right, the building with the awning has been torn down. But the taller building is home to The Columns event space. See a story about Greenwood on page 3A to learn about the community's recent redevelopments.
Sources: Indiana Historical Society, The Polis Center
Credit: The photo is courtesy of the Indiana Historical Society. More images are available at images.indianahistory.org.
Please enable JavaScript to view this content.