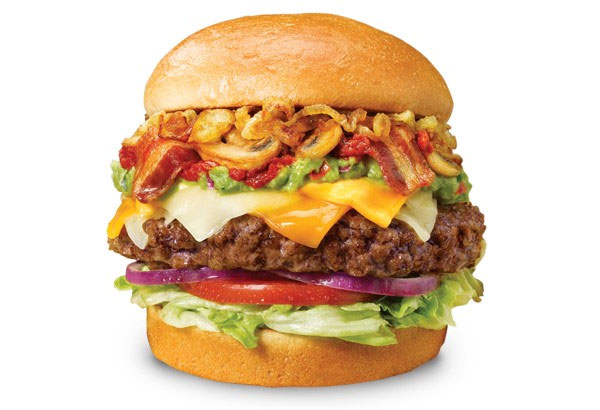 Another Carmel restaurant is shutting its doors and citing road construction as the reason behind the closure.
Max & Erma's, 12195 N. Meridian St., will close at the end of business Thursday. The Carmel location is one of only two in Indiana. The other is in Edinburgh.
James Blystone, vice president of franchising and communication for Glacier Restaurant Group, which owns Max & Erma's, said guest numbers have been dropping since U.S. 31 was restructured into a freeway in 2015.
That coupled with a few roundabouts that have been installed in that area have made accessing the restaurant difficult, he said.
The restaurant opened in a standalone building in Hamilton Crossing Centre, owned by Kite Realty, in September 2000.
Blydstone said traffic counts went down significantly after the U.S. 31 revamp. The restaurant waited a few years to see if guest numbers would rebound, but they haven't, he said. 
"We gave it a good shot," he said. 
Max & Erma's is the third restaurant in the area to close and cite the U.S. 31 restructure as the culprit. In September, Italian restaurant J. Razzo's, which operated in Hamilton Crossing since 2011, closed. Before that, Bellacino's Pizza & Grinders, which operated across the roadway, closed after 16 years at 12590 N. Meridian St.
The four-year, $350 million U.S. 31 project led by the Indiana Department of Transportation included upgrading 13 miles of the busy thoroughfare to interstate standards from Interstate 465 to State Road 38, with 49 new bridges and 12 new interchanges through Carmel and Westfield.
Construction lasted through 2015, with an overpass built at Meridian Street and Carmel Drive/126th Street in 2014.
Vehicles that previously were able to reach businesses in Hamilton Crossing Centre from a busy intersection at Meridian and 126th Street no longer have that option. The nearest exits are now at 116th Street to the south and Main Street (131st Street) to the north.
Visitors can also use the exit at Old Meridian Street, but that takes them behind the retail center instead of to its front.
Carmel city officials say while some businesses have reported hardships since the construction project, others have remained successful.
"We are always sorry to see businesses go," Carmel spokesman Dan McFeely said in written comments. "The construction they referred to was the U.S. 31 upgrade, which was a state of Indiana construction project. While some restaurants had difficulty, others in the same area have thrived on both sides of the highway."
Currently, a brand new retail building is under construction on the Meijer property located a half block to the north of Hamilton Crossing.
"In the free market, we see some businesses close and many more open," he said. 
Please enable JavaScript to view this content.