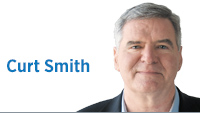 One lesson from the intense hate crimes debate is that Indiana needs better public champions. Many of our elected officials and community leaders are majoring in the minors, citing false claims that Indiana is among only five states without such protections and trashing Hoosiers and Hoosier law enforcement in the process.
It's true Indiana has no statute—the words lawmakers approve for law books—on specific, privileged groups to weigh when making the sentence fit the crime. But since 2003, Indiana's Supreme Court has instructed police, prosecutors and judges to use a better tool: Weigh any and all factors, including hate or bias, so the punishment is just. The Indiana Supreme Court bases this on the existing sentencing law—the statute passed by the Legislature!
So, actually, factually, Indiana has a model approach to fashioning justice to the crime—including hate, bias or discrimination. It is called judicial discretion rooted in legislative intent.
But that's not what we hear from the chatty class.
Consider South Bend Mayor Peter Buttigieg, seeking the Democratic presidential nomination. Recently in Indianapolis, he urged his largely college-student audience to raise a ruckus over this issue. He invoked the international besmirching of Indiana brought on by the Religious Freedom Restoration Act debacle in March 2015. That is not going to happen, but thanks, Mayor Pete. Looks like you're not going for the "favorite son" vote in the Indiana presidential primary.
Similarly, various chambers of commerce and business development groups, in breathless, agonizing public testimony, declare Indiana is losing jobs. Meanwhile, our full-employment, red-hot economy has more job openings than workers. Yet never a specific case of business failure to relocate.
In somber tones, Cummins Inc. testified one or more of its 60,000 employees worldwide eschewed relocating to backward Indiana—this despite Cummins' new, gleaming, state-of-the-art $30 million office tower in, you guessed it, backward Indiana, mere steps from the locus of alleged bigotry.
Same for Sen. Ron Alting, R-Lafayette. He chairs the committee that heard his proposal to "better" protect vulnerable Hoosiers. It passed 9-1, but the Senate rejected this approach by a final 39-10 vote. Alting is the consummate gentleman, and his intentions are honorable. But he creates a public relations problem by holding a hearing available worldwide on the internet with 40 witnesses testifying Indiana is anachronistic, deficient and must change to be fair and welcoming. The senator says Indiana must change to address the bad publicity. Stop digging the hole, senator. Please.
Meanwhile, in the real economic development world, Amazon committed to 25,000 Virginia jobs where the governor was photographed either in a KKK outfit or in despicable black-face parody. His lieutenant governor is facing two credible sexual assault charges. The other 25,000 Amazon jobs went to New York, where infanticide was just legalized and hate crimes are defined in detail. Yet Amazon erased the New York jobs when the economic incentives became quite controversial.
Among the best developments in my happy Hoosier lifetime is the shedding of a collective statewide low self-esteem. Former Gov. Mitch Daniels gets much credit for this by telling our story of an amazing faith and social sector working in combination with private-sector innovators fueled by great higher education. His pitch was great location; low energy costs; efficient infrastructure; a great work force; and good, decent, welcoming, honest, hard-working citizens who believe in limited government. Amen.
We need better Hoosier leaders who recognize such strengths, fight the real problems, and champion all Hoosiers.•
__________
Smith is president of the Indiana Family Institute and author of "Deicide: Why Eliminating The Deity is Destroying America." Send comments toibjedit@ibj.com.
Please enable JavaScript to view this content.