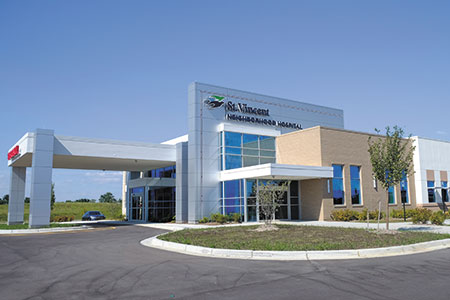 Just 20 months ago, Tandem Hospital Partners LLC was on top of the world. The Houston-based startup had set up a joint venture with St. Vincent to develop a series of tiny "neighborhood hospitals" around central Indiana, potentially worth tens of millions of dollars a year in revenue.
The two companies touted the hospitals—less than one-tenth the size of a standard hospital—as the first of their kind in the region, offering shorter wait times and convenient locations. Patients could walk from the front door to the nurse's station, an exam room, the X-ray room, the laboratory or the pharmacy in just a few dozen steps.
On a clear, sunny day in July 2017, executives from both companies stood in front of their first—on East 146th Street in Noblesville—and cut a blue ribbon. Inside, guests helped themselves to a spread of cheese and cold cuts, fresh fruit, beer and wine.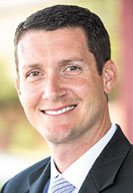 Stover
"We think it's going to be the beginning of something important and impressive," Rhett Stover, Tandem's regional CEO, told a health care podcast, Outcomes Rocket, a few days later. Over the coming months, the two companies would open four more small hospitals, and announce plans for three more.
But today, the results are far different from what either company probably imagined. In December, 4-year-old Tandem filed a notice with the Texas Workforce Commission that it was laying off 62 people in Houston. In recent weeks, Tandem has closed the doors of its headquarters and pulled down its website.
In response, St. Vincent has scrambled to offer jobs to workers at the neighborhood hospitals here, most of whom had worked as Tandem employees. Under the original arrangement, Tandem ran most of the operations, and staffed the nurses, lab workers, pharmacists and back-office workers.
St. Vincent, for its part, provided the emergency physicians and its well-known name on the front of the building.
Under the joint venture, St. Vincent owned 51 percent of the operation and Tandem owned 49 percent. But after Tandem fell apart, St. Vincent bought out its former partner for an undisclosed amount and set about trying to keep the small hospitals going under a new ownership structure.
In January, the Indianapolis-based health system sent a 27-page memo to all Tandem workers in central Indiana, alerting them to the change and asking them to fill out a form if they wanted to keep their jobs.
"We will review the organizational structure, and this may or may not have implications to the initial job that you are hired into at St. Vincent," the memo said. "Many of the functions at the neighborhood hospitals will continue to be needed, however we anticipate that some functions/positions will be supported by existing St. Vincent resources."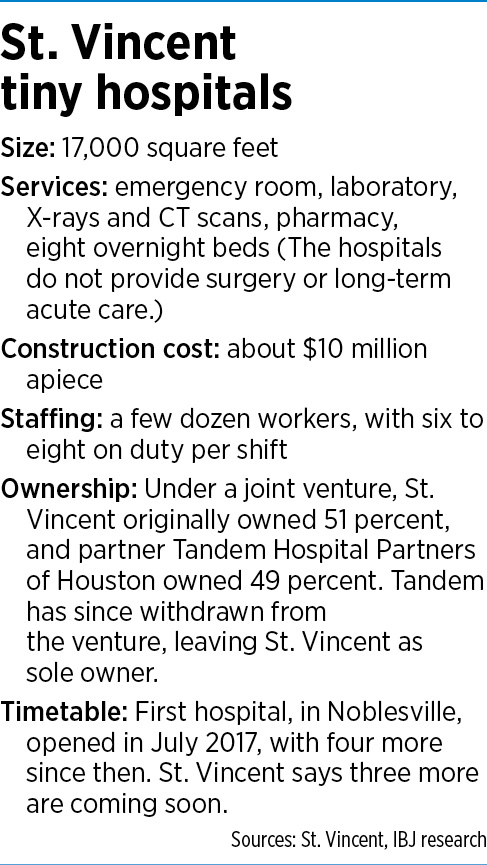 Moving forward
It's unclear how many Tandem workers lost their jobs or were shunted into new positions. St. Vincent declined to give details, and would say only that "the vast majority of Tandem employees who worked at the neighborhood hospitals have accepted positions at St. Vincent or throughout our system."
The five existing hospitals have remained open without interruption, St. Vincent spokeswoman Tangela Floyd said. Three are in the suburbs—Noblesville, Avon and Plainfield. Two are in Indianapolis—one in the Castleton area and the other on the south side, on Emerson Avenue, near County Line Road.
Meanwhile, three more have been built for months, but stand empty. They are in Greenwood, Brownsburg and a second location in Noblesville.
St. Vincent said it is "still finalizing" plans on the three newest hospitals, but expects all to be open by the end of summer. When asked what happened to Tandem, or what led to the big change in operations, St. Vincent referred questions to Tandem.
The Houston company did not return phone calls or emails from IBJ. The company's former CEO, Steven Graubart, left the organization in December, according to his LinkedIn page. He had previously worked as president of Emerus Management company in Houston, another developer of small hospitals, and in a variety of roles in various financial firms.
He is now CEO of a company called Community Hospital Partners LLC in Houston, according to his LinkedIn page. The company doesn't appear to have a website. Nor is that name found on the Texas secretary of state's online database of registered businesses.
Stover, Tandem's regional CEO who participated in the ribbon-cutting in Noblesville, also did not respond to phone calls and emails from IBJ. He is now an administrator at Oklahoma State University's Center for Health Sciences, which runs an osteopathic medical school.
IBJ reached out to numerous Tandem workers by phone and through LinkedIn messages, without success. St. Vincent instructed them not to talk to IBJ, according to an email one worker shared with the newspaper.
On several job-message boards, however, numerous comments describe a poorly run operation.
"The business capital was poorly managed and severely impacted the organization, negatively affecting culture and financial solvency," one person wrote on the jobsite Indeed.com.
"While you blew millions of dollars only to bankrupt the company, we are all faced with losing our jobs," another person wrote on the jobsite Glassdoor.com.
Those comments, like many others, were posted anonymously.
Tandem has not filed for bankruptcy, according to a check of U.S. bankruptcy courts nationwide.
It is unclear how well-capitalized the company was, who its investors were, and what financial challenges it faced. According to a review of U.S. Securities and Exchange Commission filings, the company has raised a total of at least $6 million, across three private offerings, since 2015. Its backers included financial institutions, including Highland Capital Management LP of Dallas.
Big aspirations
On its former website, Tandem said it worked with leading hospital systems across the United States to build and operate state-licensed, accredited, acute-care neighborhood hospitals.
"Tandem's strong clinical, retail and hospital experience establishes us as the preferred partner in this emerging, innovative industry segment," the company's website said before it was taken down.
But some health care observers say they are puzzled as to what Tandem brought to the table—and why it would run the operation when its larger partner, St. Vincent, had more than a century of experience here.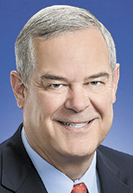 Abel
St. Vincent was founded in 1881 by the Daughters of Charity religious order, and has grown to more than 20 hospitals across the state, with 16,000 employees. It is owned by St. Louis-based Ascension, the nation's largest Catholic health care system.
"The arrangement was for Tandem to be the operator, and it was going to be setting up the staffing and the billing," said Ed Abel, director of health care practice at Indianapolis-based Blue & Co., an accounting and consulting firm. "That made no sense to me, because St. Vincent had all the relationships in central Indiana. Why would you bring in a total outsider to do this? I would attribute a big part of that to why this failed financially."
Rod Booze, an architect and principal with E4H Architecture in Dallas, which has designed 30 micro-hospitals in Arizona, Colorado, Texas, Louisiana and Ohio, said setting up and running micro-hospitals takes experience and plenty of capital.
"The smallest of the small [developers] have difficulty becoming viable," he said. "There's been a tendency for a group to feel like they can come in … and build an 18,000-square-foot hospital and it's going to be successful. I have seen those have difficulty."
Booze
The goal of St. Vincent Neighborhood Hospitals is to attract patients with the promise of quick, convenient care. The hospitals measure 17,000 square feet, or about the size of an Aldi grocery store.
Unlike huge, traditional hospitals, which often sit hundreds of feet back from the street on a sprawling medical campus, the St. Vincent Neighborhood Hospitals operate on or near retail street fronts, on the edge of neighborhoods.
The big selling point: Patients can often get in and out within an hour for minor emergencies that don't require the services of a trauma center or operating room, neither of which the neighborhood hospitals offer. The hospitals have seven emergency beds, along with eight overnight beds for more serious cases.
"Health care is evolving. Patients want convenience," Jonathan Nalli, CEO of St. Vincent, told IBJ at the Noblesville open house in 2017. "We will stay ahead with hospitals like this."
For investors, the big promise was that the tiny hospitals, with skeleton crews, would hold costs down and generate hefty returns. Each hospital cost about $10 million to build and equip, and had a full-time staff of 23, of which only six to eight were on duty at any one time.
Annual revenue was projected to be $8.3 million per hospital, with annual expenses of $6.6 million. That represents a profit margin of 24 percent, about twice the margin for traditional, acute-care hospitals in Indiana.•
Please enable JavaScript to view this content.