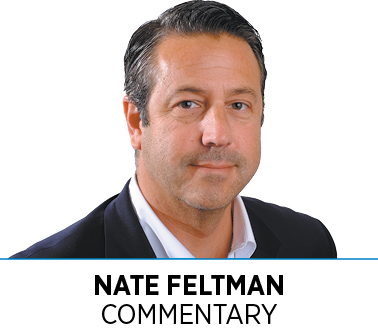 A new section—titled "Impact Indiana, the intersection of business and community"—makes its debut in this week's IBJ. Our goal is to highlight the importance of businesses and business leaders in the advancement of our communities. Of course, thriving communities need successful businesses that provide different types of jobs for all different skill levels. However, the most successful cities share a common trait: businesses and executives that are engaged in the community beyond their core business mission.
Impact Indiana will focus on the role businesses and their leaders play in public-policy advocacy, volunteerism and neighborhood development. These issues were front and center at IBJ's third annual Engage Indiana event last December, hosted in partnership with the Indiana Economic Development Corp. and supported by Citizens Energy Group, Cummins Inc., Ice Miller, Old National Bank and One America.
Our aim is to continue the community conversation that occurs at the Engage Indiana event every quarter in print and at IBJ.com by highlighting important work that is occurring and pointing out where more work needs to be done. This week, we focus on the public policy advocacy. In June, we will spotlight the importance of volunteerism, and in September, we will focus on neighborhood development.
Indiana has a long history of civic engagement by its business leaders. The redevelopment of downtown, investments in sports and convention facilities, the founding of critical not-for-profits and the advancement of social issues have in large part been driven by business leaders who believed the advancement of our community was just as important as the profitability of the companies they ran.
Recall that it was business leaders, including Jim Morris of the Indiana Pacers and Scott McCorkle of Salesforce Marketing Cloud, who worked with legislators to craft the "fix" for the Religious Freedom Restoration Act back in 2015. Business leaders time and again have collaborated across party lines and put first the best interests of their communities, not party politics. This history serves our communities well at a time political acrimony is at an all-time high.
Indiana's business and community leaders also have a history of humility and, as a result, we have looked around the world for worthy ideas about how we advance our communities, rather than just relying on what has worked in the past. One example is the Indy Chamber's Leadership Exchange Program, which gives city and community leaders an opportunity to observe firsthand the initiatives and programs that are driving some of the most successful cities in the world.
I participated in the first international-city visit when the Chamber visited Cologne, Germany, in 2013. Ice Miller's Melissa Proffitt served as co-chair of this Leadership Exchange trip and observed that these visits provide community leaders an opportunity to learn about ideas for growing and strengthening our community and economy.
International engagement also provides leaders with important experiences that can translate into important policies. Gov. Eric Holcomb has made international engagement an important part of the state's economic development strategy. As a result of this engagement, he understands global investors choose locations for investment based on which will give them the best chance to be successful. Success means attracting the most talented workforce—regardless of race, religion, color, sex, disability, national origin or sexual orientation. When a global investor is presented with two states that have very similar attributes, but one does not have effective bias-crimes protections, it appears less welcoming and attractive and risks losing job-creating investment opportunities.
This is one of the reasons behind Holcomb's push for a comprehensive bias crimes law with protections for enumerated classes. Once again, business leaders are stepping up by going on record for their support of such a law. Cummins CEO Tom Linebarger, Old National Bancorp CEO Bob Jones, Roche Diagnostics Corp. CEO Jack Phillips, Hulman & Co. CEO Mark Miles, Indiana University Health CEO Dennis Murphy and many other civic leaders have sent a letter to Indiana's legislative leaders imploring them to take Indiana off the list of only five remaining states that do not have a comprehensive bias crimes law.
Businesses are the lifeblood of our communities. Without businesses that provide jobs, pay taxes, invest in not-for-profits and advocate for public policies that make our communities stronger, our city and state would not be a place any of us would want to live. Businesses and their leaders understand there are no quick fixes for strengthening our communities. Rather, continual improvement and a long-term plan that transcends politics will continue to advance and grow our cities and state.
We hope you will join our community discussion and advocate, volunteer and work to strengthen our neighborhoods in an effort to positively Impact Indiana.•
__________
Feltman, an attorney and former secretary of commerce for the state of Indiana, is a shareholder in IBJ Corp., which owns Indianapolis Business Journal. To comment on this column, send email to nfeltman@ibj.com.
Please enable JavaScript to view this content.