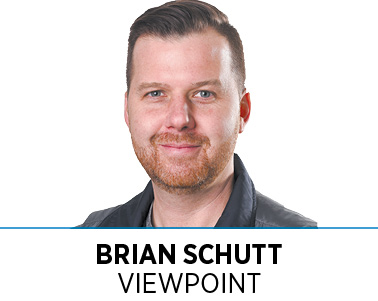 The Indiana General Assembly is discussing whether to continue to fund the Next Level Jobs initiative, which was started in 2016 and provides Hoosiers with free statewide training in high-paying, in-demand industries.
Next Level Jobs also provides Indiana employers with reimbursements up to $50,000 to train their employees in these high-growth fields. As a beneficiary of this program who has seen firsthand what it can do for an industry in dire need of talent, I know it's an investment in workforce that Indiana can't afford to pass up.
When I co-founded Homesense Heating and Cooling almost a decade ago, our "why" was to build a company around audacious integrity.
It has not been easy, but we've built a growing and thriving company around the refreshingly different experience that flows from that unmatched commitment to integrity. But even still, we have one major problem: people.
The U.S. Bureau of Labor Statistics estimates the heating and cooling industry will need more than 80,000 new technicians in the next five years. As president of the Indiana HVAC Association, I hear firsthand from companies all over the state how the labor shortage hurts their companies and puts incredible demands on their existing workforce.
The challenges are made even more acute by the reality that the average age of technicians is over 50, and the number of new entrants to our workforce is in sharp decline after decades of thought that high school graduates' singular path to success is a four-year university degree.
This labor shortage, combined with the need for high-integrity technicians, is why our state's Next Level Jobs initiative is so important to Hoosier businesses. A grant through Next Level Jobs allows companies to make critical investments to skill-up in a variety of areas.
Through a Next Level Jobs grant, Homesense recently facilitated testing and training on the popular assessment tool Gallup StrengthsFinder, which provided a unique lens for our team to see themselves and others and has deepened our internal relationships and teamwork. This investment wouldn't have taken place without Next Level Jobs.
I encourage lawmakers to support Gov. Eric Holcomb's request for funding Next Level Jobs so companies like mine—and more important, the individuals who make up businesses across Indiana—can grow as people and workers.•
__________
Schutt is co-founder of Homesense Heating & Cooling and co-founder of the coworking space Refinery46.
Please enable JavaScript to view this content.