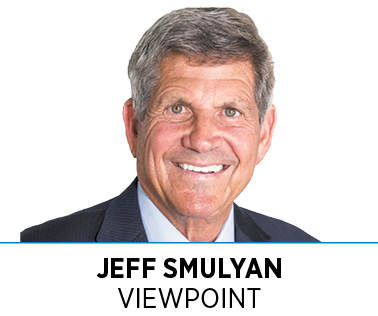 In my career, from telecommunications to publishing to baseball, any success I've had has been due in large measure to having a great, focused team that works together on shared goals.
Unfortunately, that kind of focus doesn't come easily when employees are parents whose attention is divided between their careers and concerns over child care.
Without affordable, high-quality child care, working parents are understandably distracted by thoughts of the most important thing in their lives: their children. That distraction has a ripple effect that affects employers, taxpayers and the children themselves—especially infants and toddlers.
Multiply this problem across millions of working American parents, and it adds up to a full-blown crisis.
As a recent report from the bipartisan business-leader group ReadyNation explained, this crisis costs our country $57 billion each year.
This massive figure includes $13 billion businesses lose due to lower productivity and higher training and hiring costs, $7 billion taxpayers lose via reduced tax revenue, and $37 billion parents lose through lower earnings, more limited job prospects and additional expenses.
Beyond the crisis' economic damage, an even greater burden might be borne by today's infants and toddlers. They are most profoundly affected by the crisis, both because care for children up to age 3 is the most expensive, and because children that age are experiencing unparalleled brain development.
That's why a failure to have quality supports for our youngest children can create deficits in cognitive and social-emotional skills that persist into adolescence or even adulthood. These lingering effects, in turn, affect the next generation's productivity
Child care is a particularly serious problem in Indiana, where there are more than eight infants or toddlers for every licensed child-care slot. At the same time, infant care in Indiana costs more than $12,000 per year, substantially more than the $9,400 average cost of a year of in-state public college tuition.
This isn't just an Indiana problem. The crisis has become so pressing for families and businesses that I recently joined more than 50 senior executives from across the nation to sign a letter to Congress urging action.
In that letter, and now, I urge Congress to continue its recent trend of strong Child Care and Development Block Grant funding. This funding helps lower-income parents afford child care while holding jobs that lead to long-term family self-sufficiency. As it has in the last two years, I hope Congress will sustain its commitment to prioritizing CCDBG funding, while also exploring new, innovative methods of enhancing child care options across the country.
In Indiana, we've already experienced positive impacts as a result of CCDBG funding. Indiana uses CCDBG funds to increase overall quality, including grants to improve the safety of facilities, technical assistance in completing staff background checks, and professional development scholarships for continued child care worker training. These improvements can be the difference-makers for children and working parents who benefit from CCDBG funding.
In order to ensure that the workforce of today and tomorrow can be focused and productive, and that working parents and children have access to the supports they need, I call upon Congress to fight the infant-and-toddler child care crisis by continuing to invest in the Child Care Development Block Grant.•
__________
Smulyan is chairman & CEO of Emmis Communications and a member of ReadyNation.
Please enable JavaScript to view this content.