Should IPS continue in the direction former Superintendent Lewis Ferebee set or slow down the reforms?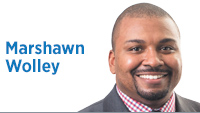 IPS needs to slow down to gain community buy in, support talent development, refocus on academic proficiency and to aid in general support for urban schools.
IPS cannot continue its current lack of community engagement. I think the current IPS leadership understands this reality. My sense is that even reformers working with IPS understand this as well, so I don't feel the need to belabor this point. That too many IPS parents do not know whether their school is part of an innovation network is not a vote of confidence in the reform's systems by parents. The next superintendent will need to have a sustained conversation with IPS parents and the community to ensure that changes are not inflicted on families but happen with families.
IPS needs to slow down in part because many of the leaders and teachers within the system are on the low end of experience within education in an urban setting. IPS teacher turnover is a huge problem. There also seems to be a lack of credentials that indicate the appropriate training in effective teaching strategies and cultural responsiveness to support the kind of performance our community wants. Yes—credentials, training, certifications and experience matter. This all takes time.
Research shows that an experienced teacher has two to three times more of an impact than any other factor on students' reading and math scores. IPS has to do a better job of supporting teachers. I mean supporting teachers directly through pay, professional development and even protecting good teachers. I struggle to think about any system in which lowering credentials for entrance into a field can produce better results.
IPS's academic success on standardized tests has come from growth—but not proficiency—mostly in the innovation network schools. A closer look at some of the school performance grades has the feel of an accounting trick, in which schools are restarted only to make marginal gains but earn A ratings. Recent reports on charters schools and innovation models inside of IPS have demonstrated growth in comparison to traditional schools, which does matter, but that is not the same as proficiency. Before moving forward with a promising but suboptimal model, there needs to be work on proficiency.
Gains won't come from a model but rather effective instructional practices inside the classroom. Innovation network schools are a solution—not the solution for improving education outcomes.
IPS needs to support urban education, but that means understanding urban life. IPS leadership needs to consider the upheaval district families are undergoing and consider this reality against the power of stability for a child within a school. We know a variety of factors are outside of the control of IPS leaders, including socioeconomic challenges, violence and other trauma young people and their families endure. Regardless of the model, you will need a strong central office that can provide supports to schools that are operating in an urban environment.
IPS has gone through dramatic changes but now is the time to figure out whether those changes have actually achieved their intended objectives and to assess whether what has occurred will get us to where we need to be as a district.•
__________
Wolley is a lecturer at the School of Public and Environmental Affairs at IUPUI. Send comments to ibjedit@ibj.com.
Click here for more Forefront columns.
Please enable JavaScript to view this content.