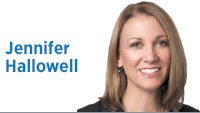 There's been a renewed push recently by Democrats to change the way we elect our president, abandoning the Electoral College in favor of a national popular vote system. These calls from the left are not surprising. If the popular vote was all that mattered, Hillary Clinton would be our president. (Al Gore would have been, too.)
This is a convenient argument for Democrats to make. It would certainly benefit their party nationally, and it sounds reasonable on its surface. But it would fundamentally upend our political system, and it would be bad for Indiana and America.
The United States is a republic of 50 individual states. Our Constitution carefully upholds the rights and authority of each of these states—a balance of power that's at the core of our American government. Simply put, Indiana and West Virginia are as important to our union as New York and California.
The Electoral College, like other Constitutional checks on power, ensures that every state has a voice in who is sent to the White House. Instead of allowing the most populous states and urban centers to dictate election results, the Electoral College gives smaller states weight as well.
To win the Electoral College, a presidential candidate must earn a broad coalition of support across many states—big and small, urban and rural. It's not enough to win in the most densely populated areas.
Throwing out the Electoral College would make presidential elections in smaller, less populated states virtually meaningless. Voters in crowded, coastal states would steamroll the rest of America—the parts of our country that Hillary Clinton ignored and even derided during the 2016 presidential campaign.
It would also open the door to changing the entire makeup of our Congress. The Electoral College mirrors our system of determining how states are represented in the legislative branch. Each state is allotted two senators, and the number of House members each state gets is based on population. A state's number of electors at the Electoral College is equal to its total number of representatives.
If we went by popular vote logic, a state's number of representatives would be entirely based on population. The Senate would look more like the House, and states like Indiana would have laughably little say in our national government.
And yet, the popular vote movement is gaining ground.
Twelve liberal leaning states—soon to be joined by Colorado—and Washington, D.C., have passed legislation to join the National Popular Vote compact. Under this compact, states agree to cast all of their electoral votes for whichever presidential candidate wins the national popular vote, regardless of how citizens in their individual states voted.
The compact only takes effect if enough states sign on to reach 270 electoral votes, the total needed to win the presidency. With Colorado, they're at 181 votes—two-thirds of the way there.
At the same time, there's a national dialogue occurring by the liberal majority in the House of Representatives on how to "fix" our elections. Several Democrat representatives have expressed support for popular vote proposals and other efforts that would unequivocally sway results in their favor and ignore large swaths of the country.
Our political process is far from perfect, but proposals like this will only further divide our country and silence voters.
I, for one, hope states like Indiana continue to have a say.•
__________
Hallowell is president of Hallowell Consulting LLC, a government affairs and communications consulting firm. Send comments to ibjedit@ibj.com.
Click here for more Forefront columns.
Please enable JavaScript to view this content.