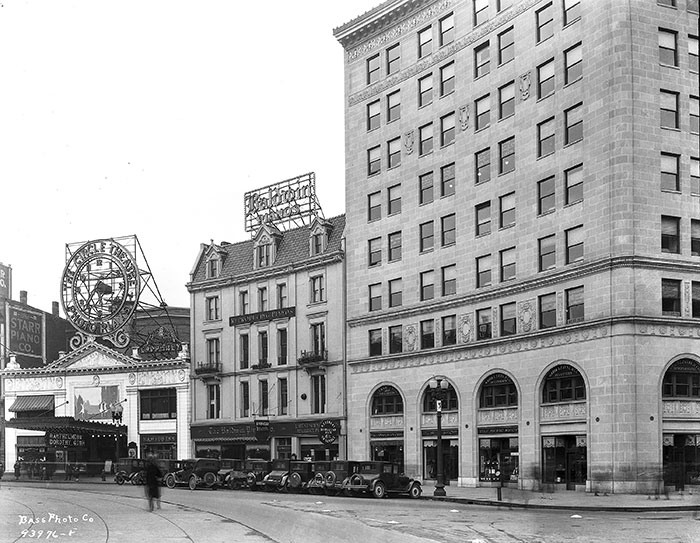 IBJ just moved into the IPL building at One Monument Circle, in the southwest quadrant of the Circle. But the site has changed quite a bit since Continental Bank first constructed its headquarters at the corner of Meridian Street and the Circle in 1924. At that time (this photo was taken in about 1925), the Continental stood just to the west of the Baldwin Piano showroom in a building originally constructed in 1880 as the Circle Park Hotel. Indianapolis Power & Light Co. acquired the Continental in 1935 in a receivership sale and moved in on Labor Day 1935 after extensive renovations. By the early 1960s, IPL had outgrown its space and purchased the Baldwin building, which it tore down to make room to expand its own building in 1964. That expansion included sheathing the old building and expansion with a modern concrete façade that remains today.
Sources: Indiana Historical Society, HistoricIndianapolis.com
Credit: The photo is courtesy of the Indiana Historical Society and is part of the W.H. Bass Photo Co. collection. More images are available at images.indianahistory.org.
Please enable JavaScript to view this content.